What To Do If Your Dog Eats Your Weed
As more people discover the recreational and medicinal benefits of cannabis, it's quickly becoming a household item before our eyes.
This means exposing it to toddlers and our furry friends, which can be a cause for concern. If you've got a pooch or kitty at home, you shouldn't be leaving cannabis around, especially potent goods such as edibles and concentrates. We now know that our pets can benefit greatly from cannabis; hence the explosion of CBD products tailored just for them. However, while it might be funny to think what your dog would do if he was stoned, remember that exposure to THC (tetrahydrocannabinol) is no laughing matter since they are extremely sensitive to it.
It also depends on what you've got lying around your home. If you've got a stash of weed on a plate and your dog ate some of it, she should be fine. Cannabis doesn't produce psychoactive effects until its been decarboxylated or exposed to heat (such as when you light up a joint). But if your dog gobbled up several of your 25mg gummy bears, take action and take action quickly.
If you find some of your edibles have gone missing and you have a dog in the house, it's necessary to take the right steps to treat them and bring them back to normal. Common symptoms of a dog intoxicated by cannabis include low heart rate, lethargy, vomiting, dilated pupils, depression, and anxiety. In severe cases, comas and seizures may occur. Dogs will typically exhibit symptoms of cannabis ingestion within 30 minutes, but don't wait for the symptoms to start if you know for sure he's consumed something with THC in it.
What To Do
If your dog isn't showing major signs of discomfort or cannabis poisoning, you may want to treat them at home using activated charcoal. This helps reduce absorption of THC from the gut to the bloodstream. Give your pooch some activated charcoal as well as intravenous fluids to encourage dilution of THC and promote its elimination from the body. Activated charcoal is easily available in most drugstores, and it's always a good idea to keep some at home both for you and for your pet. Then keep your dog in a cool, dark place to allow him to recover peacefully.
But if your dog isn't responding to the activated charcoal, or his symptoms are getting worse, take him to the vet immediately. The vet can place your dog on IV to hydrate him and help detoxify the THC, while monitoring him in case more serious symptoms manifest. It's important to keep in mind that you're going to have to be completely honest with your vet. Tell him exactly what your dog consumed and how much of it. Besides, vets are not mandated by the government to report cases of cannabis poisoning. But they do need this information to know how to properly treat your pet.
If you withhold information from your vet, it's only going to make things worse. Plus you'll end up spending money for several tests in order for the vet to figure out exactly what's wrong with your pooch. If you're lucky enough to get your pet to the vet within 30 minutes of ingestion, they can induce vomiting to minimize the THC absorbed in the body. Any longer than 30 minutes, and vomiting should no longer be induced because it can increase the risk for aspiration pneumonia, a condition which occurs when vomit is absorbed in the lungs. I
Last but not least, stay calm! It's rare for dogs to die from cannabis poisoning. Just be a good human and try to relax him throughout the process by using a calming voice.
Next time, keep your stash in a safer place.
Key Takeaways
When treated promptly, dogs should be able to recover from pot poisoning anywhere from 3 to 12 hours. However, because metabolites of THC are stored in fat cells and take time to be completely detoxified from the system, your pet may show mild signs of intoxication over time.
How long cannabis stays in the system of any dog (just like with people) will depend on several factors. These include the dog's breed, health, age, and size. As a responsible dog owner, make sure that you keep cannabis out of his reach to prevent possible poisoning from too much THC.
OTHER STORIES YOU MAY ENJOY..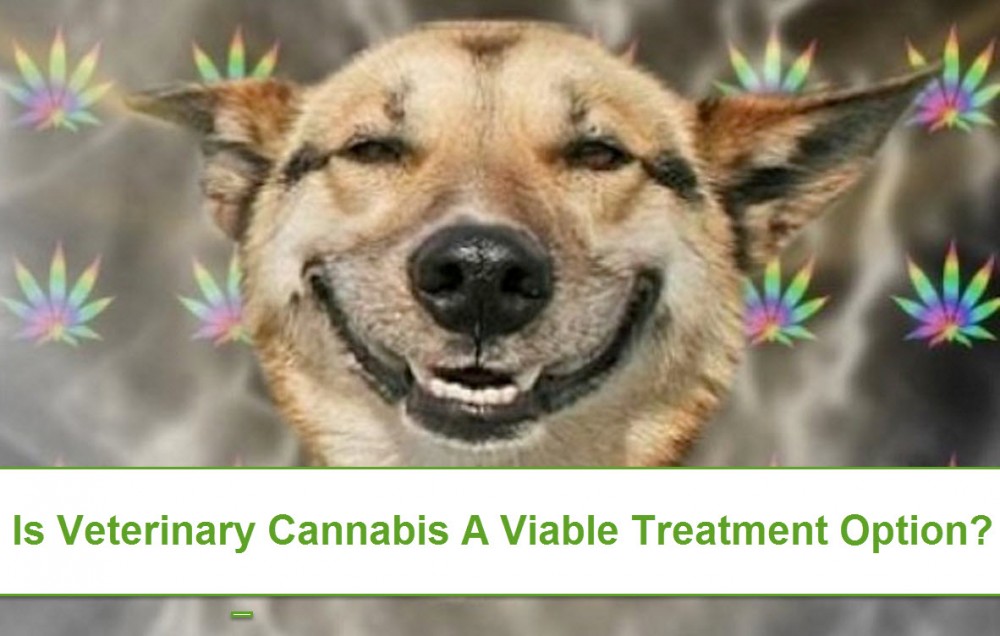 DOGS AND USING CBD, THC, AND CANNABIS TREATS, READ THIS..
OR..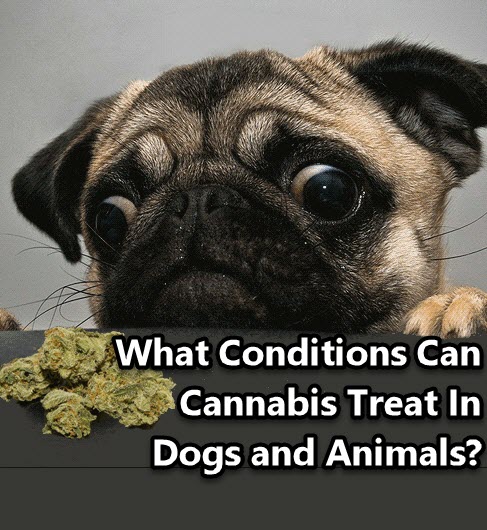 WHAT CAN CBD HELP WITH IN DOGS AND CATS, CLICK HERE.
OR..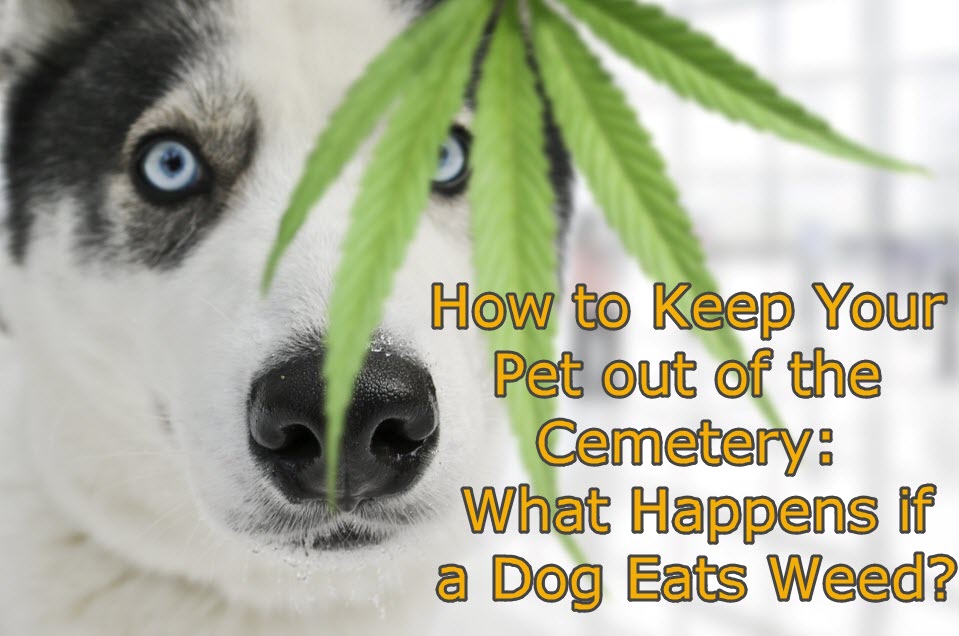 MY DOG ATE MY MARIJUANA, CLICK HERE.
OR...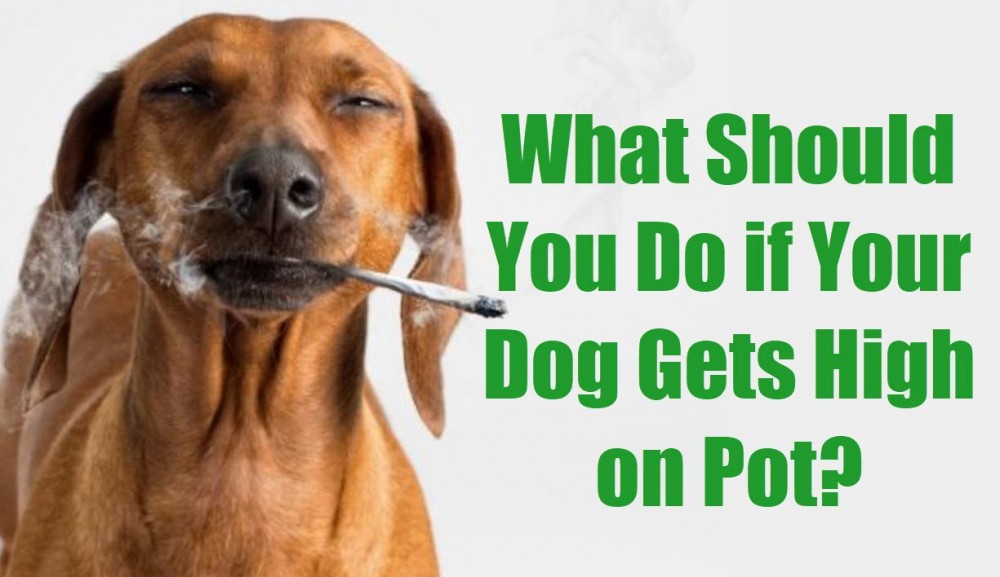 YOUR DOG IS HIGH, NOW WHAT, CLICK HERE.
OR..