The Art of Culinary Cannabis
We are living in a very exciting time where experimenting with Cannabis Infused Food is the new black. Since legalizing doors have been opened to so many ways of getting to know cannabis in all its wonderful ways, that a new culinary adventure is not to be hidden under the carpet.
Marijuana Restaurants could open a whole new perspective on how pot could be used and seen. Just imagine sitting in a restaurant smelling the distinct flavor of what now? Most people might be kind of confused, but food, being a passion and an obligation could very well be the road to break down the last wall of resistance to get a full fletched legalized plant on all levels, meaning the Feds will have to bow their knees.
Until now cannabis infused cooking was mostly related to people needing it for treating their medical problems. They are pre-packed and pre-made and ready to use, but many still have too much sugar and other unhealthy ingredients. More patients then, rightfully so, are trying to make their own edibles at home. But edibles are not just for those in need of medical treatment. There are millions of people that enjoy the aroma and taste of cannabis and would certainly not object to restaurants selling cannabis infused food.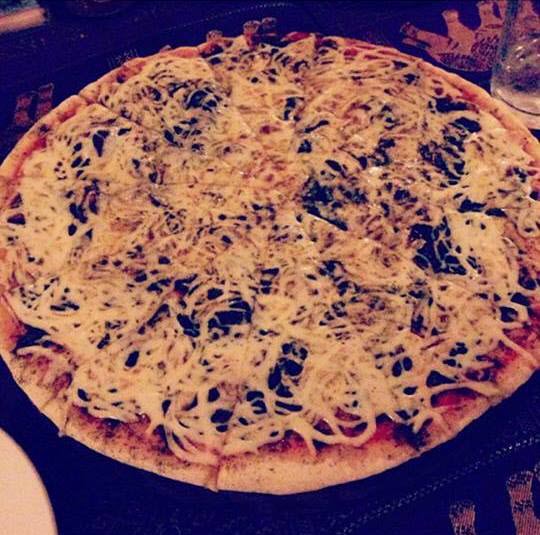 So let's take a step away from baking brownies at home or making cannabis infused edible to taking fine dining to a new level. Incorporating marijuana into recipes can create an entire new experience for diners, even better than that of a fine wine. It is like walking on an adventurous road experiencing something new in every bite and finding brain chemistry changing as minutes go by looking at the food differently even from what you experienced 5 minutes ago.
There is a difference between baking at home and cooking with cannabis. Cooking with cannabis is more scientific and requires rather oil extracts, terpenes and sometimes something like a vaporizer to infuse the food with THC. Going to a restaurant or eating food made by a chef infusing the food with cannabis is very different.
Make no mistake, you do get high, but it is not that typical heavy-stoned-feeling-completely-overbaked sensation you had when you had one too many brownie. It is also not the paranoid idea that the cops are watching you on every corner and trying to get you. It is rather a beautiful kind of lifted state reminding you of a wine tasting event where sophisticated clients gather and talk about their amazing experience with a cannabis infused 3 or more course meal they just had. It is a boundary breaking moment.
In Colorado alone cannabis infused edibles amounted to half of all cannabis sales in 2016 alone. It is also much healthier to eat cannabis than to smoke it and there is a feeling that people eating cannabis to get high will eventually surpass those smoking to get high.
It can very well break the edge of the people attending by letting them go of whatever mask they are wearing to something more relaxed. It is like making new friends without the falseness of pretense.
Chef Sayegh who hosted just such an event in California not too long ago explained why the high is different from home baked edibles like brownies and such. The idea is to be responsible and not always about the high but to rather micro-dose than over-dose so dignity stays intact. Food plays such an important role in our everyday walk of life and cannabis infused cuisine should be ranking very high out there.
Just with so many other things relating cannabis, there are not enough experienced chefs around to man cannabis restaurants. Experimenting chefs still have to see each meal as a data-gathering experience to understand how much micro-dosing is necessary to reach a perceived tolerance level and how to balance it out with CBD enriched platters to get the desired effect.
With enough data gathered over time the perfect fine dining high could be established. But how would a menu look when you have the change to dine at an exquisite cannabis infused cuisine restaurant one day?
Possible Menu at Cannabis Fine Dining Infused Restaurant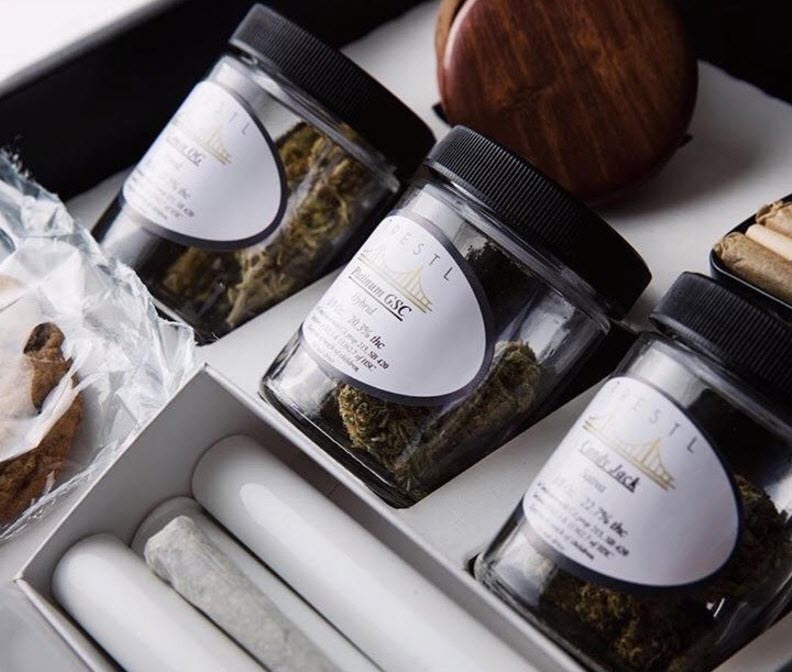 In Lyons Colorado you can go to a very fine restaurant where you can dine and have a special strand to smoke with every meal. Or you can hire a private chef to prepare your dinner with infusing your food. In Amsterdam, a restaurant offer delicious cannabis infused meals. You can start off with something like Smoke Avocado with Red Angel Dressing. Red Angel is and Amsterdam-bred strand with a unique cannabinoid profile of 15% THC and a counterbalancing Cannabidiol CBD of also 15%. You can follow it up with Wild Salmon with Toasted Hemp Seeds. The main course could be Braised Pork Cheeks with Psychedelic Hollandia Truffles, smoke Barley and a honey Glaze. To top it off, finish with Raspberry coulis donuts infused with cannabis vapor and chocolate fondant with hash butter.
Bong Appetite!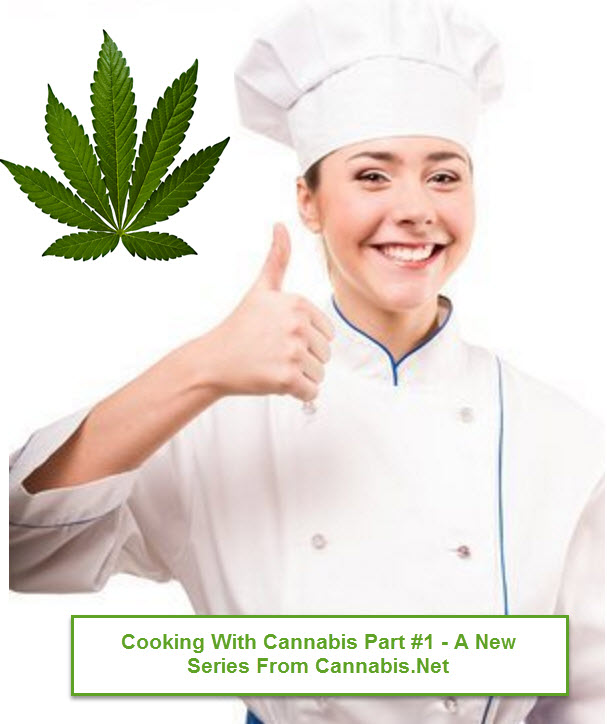 COOKING WITH CANNABIS, CLICK HERE.
OR..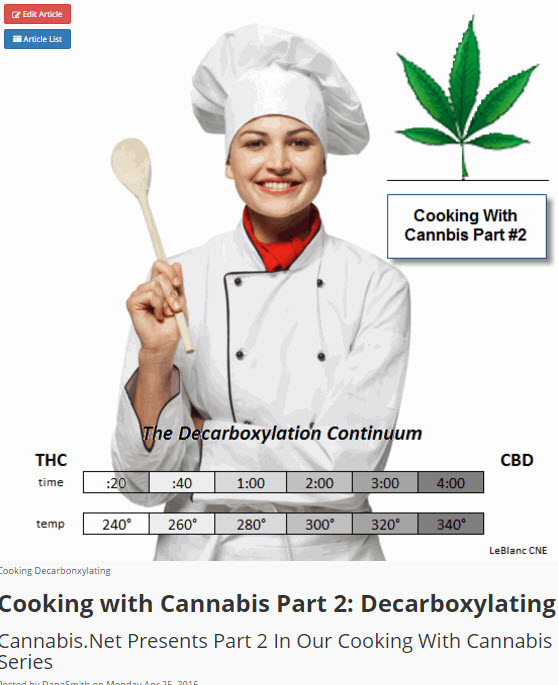 COOKING WITH CANNABIS DECARBOXYLATING, CLICK HERE.
OR..