5 Tips for Landing a Budtender Job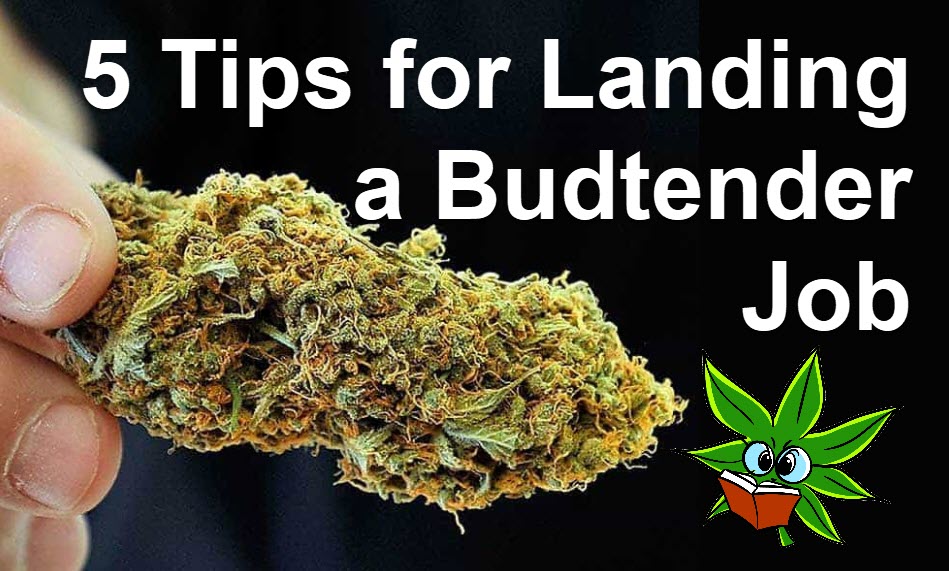 As legalization sweeps throughout the country, it inevitably comes with the rise of cannabis businesses and along with it, an increase in cannabis jobs.
Cannabis dispensaries and other retail businesses require the help of a budtender, who act as the first point of contact for recreational and medical customers who walk into the front door. Budtenders are the face of a cannabis business; their work is essential in consulting with patients to help them make the right decisions when it comes to purchasing pot for their specific needs.
Budtenders are rock stars in answering questions, deciphering the difference between cannabis strains and products, making recommendations, and giving expert advice on safety and dosage. Budtenders are specialists on all things cannabis, and data shows that the demand for budtenders continues to increase.
The average annual income for budtenders ranges from $31,200 up to $42,000. However, it's an extremely competitive job sector, and only the best and most educated usually get picked.
So if you've been wanting a job as a budtender, here's how you can stand out and succeed:
Stay updated on trends and research: Patients need to be able to have confidence in their budtenders, but this is impossible if patients know more about cannabis than you do. By carving out some time each day in reading industry blogs, checking out social media content, and browsing news websites that provide you with relevant knowledge on the ever-changing world of cannabis will give you the knowledge that you need to succeed as a budtender.
Some of the basic things you should know about include the big cannabis industry players in your state and in the country, the differences between CO2 and BHO extraction, what the latest medical studies say, and much more.
Get yourself a mentor: Anyone in any industry who aspires to be a professional can benefit from having a mentor. And this applies to budtenders too. Finding a mentor can be as easy as asking for guidance from your favorite budtender and listen to what they have to say.
Learning about their past mistakes and their own personal tips for success can be great tools to help you start out your career. They can also share valuable insight into trends and industry news in your local community.
Learn how to be a great storyteller: The most successful budtenders know that the secret to connecting with patients on a very personal level lies in storytelling. You don't have to spend hours doing it; the trick is to keeping it short but sweet, yet choosing a powerful story that the patient can relate to.
Another thing to keep in mind with storytelling is to use stories that positively impact patients and help them confidently make decisions with regard to the type of product that can assist them. You can tailor stories based on patients you've worked with in the past, or even use your own. For example, tell them about how much a patch has helped you win the war on chronic pain, or how a patient came back to you telling you how much she loved an indica that you recommended.
Last but not least, be enthusiastic!
Highlight any past customer service experience you have: It would certainly be an advantage if you already worked in customer service before, even if it isn't in the cannabis industry. At the end of the day, budtenders are in customer service, and it's your job to engage customers with a professional knowledge of what you're selling all while being friendly and empathetic.
Excellent customer servers will always make good budtenders.
Be persistent: Even if you've been rejected your first few times applying as a budtender, don't let this dissuade you. Be relentless in your pursuit, and apply to as many dispensaries as you can. Job hunting is also another area where a mentor can come in handy, as they can shed some light on what you can improve on during the search.
Since budtender work is so competitive these days, it's not uncommon for many to have to go through dozens of interviews before finally getting a foot in the door. Don't beat yourself up; keep in mind that dispensaries will always be opening in legal states. If you're resourceful and have insider knowledge on the dispensaries that will soon open, then you can send in your resume ahead of time if you can find the right connections.
It also helps to visit the dispensary of your choice at least once or twice prior to application because employers want to know that you specifically like their dispensary, and can maybe even offer some tips on how you can improve their business with your work.
Check for open budtender jobs around the country, click here.
OTHER BUDTENDER STORIES YOU SHOULD READ...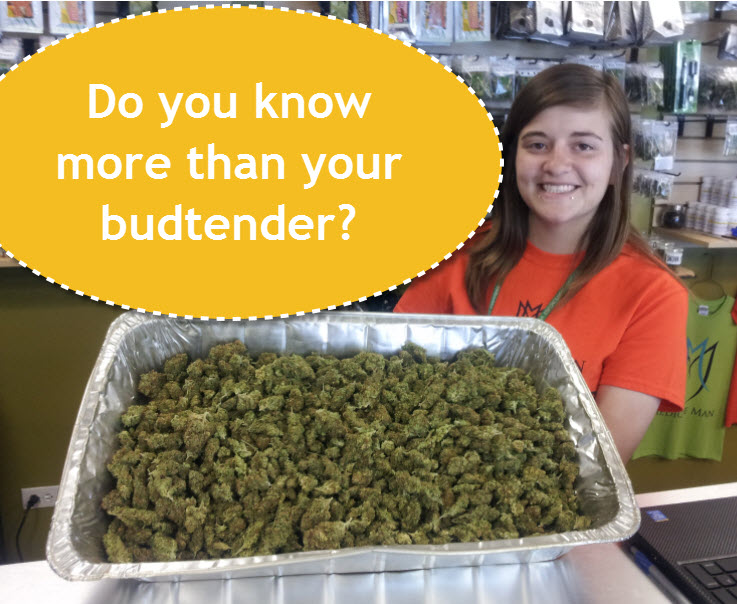 DO YOU KNOW MORE THAN YOUR BUDTENDER, CLICK HERE.
OR..
HOW TO BECOME A GOOD BUDTENDER, 4 IDEAS, CLICK HERE.
OR..