Travel and Get High
Cannabis Friendly Travel Locations To Try and Visit from CannabisNet on Vimeo.
Fond of getting high while traveling? Check out these top 5 destinations where the grass is part of the culture and appeal.
It's never been better for the life of a cannabis connoisseur. There are more ways to enjoy the great ganja in different forms and you can even plan an entire holiday with the sole purpose of getting stoned while you're in really scenic destination. While some enjoy wine-tasting tours or traveling far distances to eat good cheese, the rest of us who love pot know that there are few things better in life than getting lit some place really nice.
These destinations have long been either tolerant to weed or have legalized it altogether. In this list we'll explore the top 5 destinations where you can toke the days away:
1. Colorado: The recent legalization of marijuana in Colorado has made it an attractive destination for potheads who want to smoke liberally. Non-residents can buy just 7 grams of hash per transaction, regardless of what form you're buying it in: edibles, concentrate, or the flower. If you have a friend who lives in Colorado then you're in luck as locals can buy 28 grams per transaction. Although getting high is popular, remember that the locals still appreciate some discretion; besides there are no bars or cafes that allow smokers to consume their weed publicly. The best way to enjoy your trip to Colorado is to smoke up in the confines of your hotel room before heading off to explore the majestic mountains that the state is known for. Another option is to book a cannabis tour - there's several kinds to choose from, including tours where you get to ride a private limo. Classy!
2. Washington: The historic state and home of grunge welcomes stoners from all over. Both residents and non-residents alike can buy and possess 28 grams which is much more than what tourists can get in Colorado. The culture is more conservative with cannabis than Colorado so the same rules for discretion apply even if you're in Seattle which is already pretty liberal. You're best off smoking in private - making sure none of your neighbors are getting high off second hand smoke - then sightsee Washington's many natural and historic attractions.
3. Jamaica: Bob Marley's hometown is a paradise in more ways than one - stunning white sand beaches, jaw-dropping waterfalls, the lure of the idyllic tropical island life, reggae music all day long, and acres of cannabis plantations. You won't have to go much further than asking hotel staff where to score some of the mystical ganja the island is known for. Yep it's pretty easy! Although marijuana is still considered illegal in Jamaica, the local government is a step closer to decriminalizing it and weed remains to be a significant part of the culture - easily the most well-known aspect of Jamaica, in fact. Ganja tours, while still illegal, are widely popular for tourists who want to explore fields - yes, literally fields - of cannabis plantations.
4. Siem Reap: The stunning Angkor Wat and the many magical temples of Siem Reap are the main attraction here; it has long been on the radar of history buffs and backpackers from all over the world. But the city's side streets you'll find another kind of hidden temple: one where you can order "special pizzas" laced with grass, which you can casually feast on in broad daylight (don't forget to bring your shades). You might need to consume a couple more slices than you're actually used to because admittedly the cannabis over there is kinda weak. But hey, a little kick before doing the temple run never hurt anyone, right? However do be warned: It's also commonplace for tourists to be approached by vendors selling weed but around these parts you can never tell if the police are masquerading as dealers, so stick to the pizza restaurants.
5. Amsterdam: Ah, behold the mecca of marijuana tourism. The city is best known for its famous coffee shops where visitors can purchase edibles and consume weed in a variety of ways. Amsterdam attracts potheads the world over, especially those who enjoy toking in cool weather and scenic streets filled with narrow houses and elaborate canals which are best explored by bike. They have strong stuff, be warned; toke then bike at your own risk but if you really want to do it safely maybe get a bike with trainer wheels.
Recently, the marijuana laws in Amsterdam have tightened so there's been a decrease in coffee shops which have been part of Dutch culture since the 70's although there are still several dozen around the city. Cannabis connoisseurs can enjoy sampling marijuana in Amsterdam where it's available in every shape and size, with hundreds of strains to choose from. If this doesn't sound like pot heaven, I don't know what does!
OTHER ARTICLES YOU MAY ENJOY...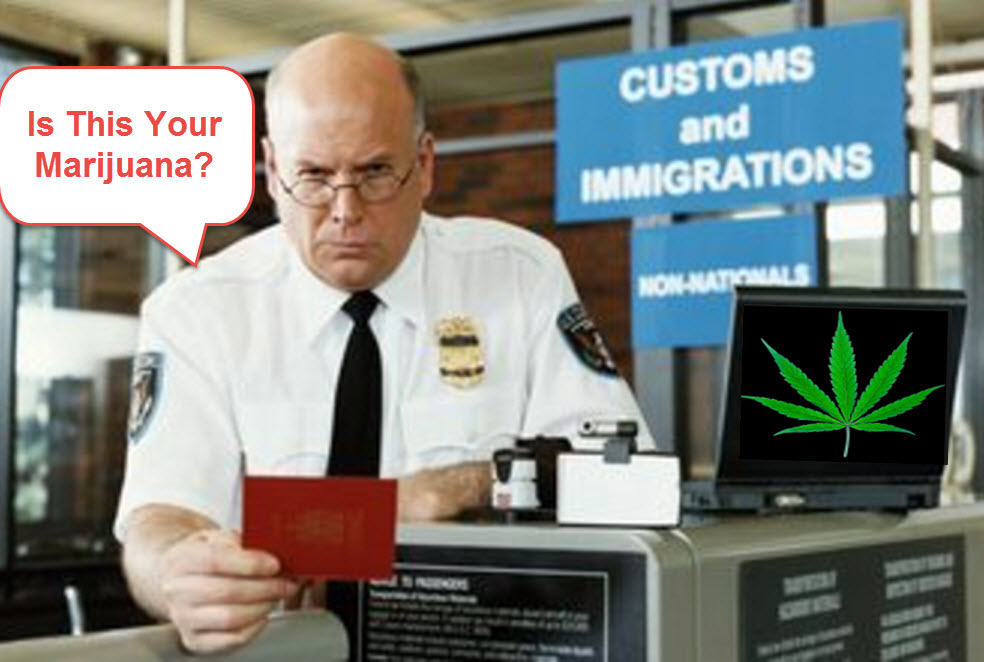 HOW TO TRAVEL WITH MEDICAL MARIJUANA, CLICK HERE...
OR...
BUDHUBZ AND YOUR PEER TO PEER TRAVEL APP FOR STONERS, CLICK HERE...