Cannabis for Pulmonary Fibrosis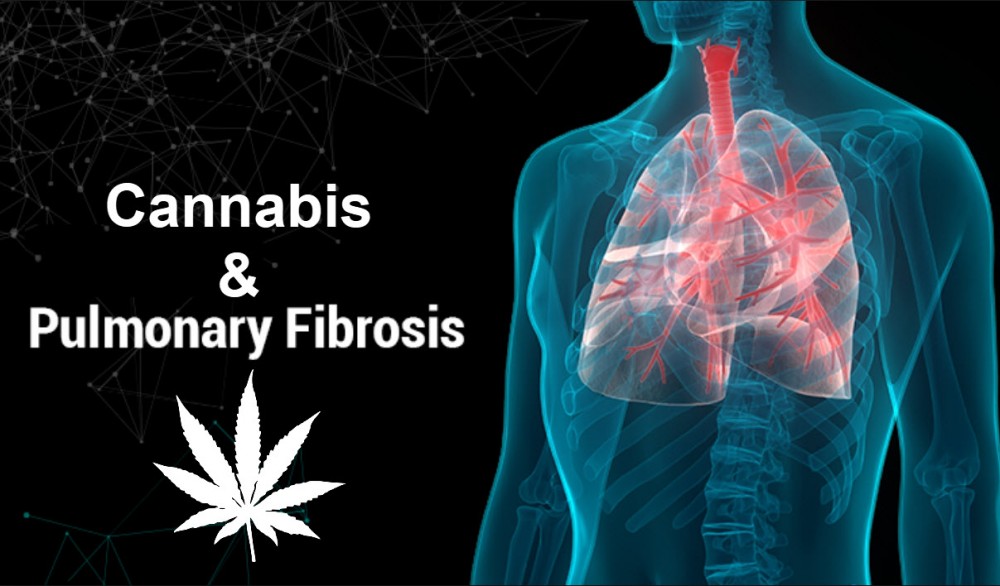 Pulmonary fibrosis is a condition that affects the lungs, characterized by scarring and stiffness which then leads to difficulty breathing.
In a normal, healthy lung, there is no scarring – this means that oxygen can easily pass from the lungs and into the bloodstream, resulting in oxygenated blood. But in the case of pulmonary fibrosis, the lungs no longer have elasticity and become stiff due to the scarring. The presence of scars make it difficult for oxygen to get around. Fibrosis also causes the lungs to reduce in size gradually, which only makes the condition worse.
There are more than 200 know types of pulmonary fibrosis, and in most cases we still don't understand what causes this disease. The most common type is idiopathic pulmonary fibrosis (IPF); there are around 50,000 new cases of IPF yearly and it's more common among men. Patients with IPF are usually given a lifespan of just three years max, although many are also able to survive for longer. Some types of pulmonary fibrosis are caused by autoimmune conditions such as scleroderma, rheumatoid arthritis, or Sjorgen's syndrome. Gastroesophageal reflux disease (GERD) and viral infections can increase the risk of developing pulmonary fibrosis.
The most common symptoms of pulmonary fibrosis include: dry cough, fatigue, unexplained weight loss, dyspnea (shortness of breath), aching joints and muscles, and clubbing (widening and rounding of fingers or toes). The severity of the symptoms varies greatly with each person; in some cases a person may tend to get sick quickly due to the condition while others experience worsening symptoms that is gradual over time. In extreme cases, symptoms exacerbate quickly and a person can experience shortness of breath that lasts for several weeks; requiring a mechanical ventilator to aid in breathing.
Given the toll that pulmonary fibrosis takes on the human body, patients commonly suffer from mental and physical fatigue. A diagnosis will also require you to think about how you can ask for help to complete basic tasks, employment, finances, treatment, and even the stress that comes with living with the condition. Around 100,000 Americans are estimated to have IPF, with around 40,000 new cases occurring each year. Doctors prescribe patients with a wide range of medications designed to treat various symptoms of pulmonary fibrosis, although they can have side effects such as weight gain, diabetes, osteoporosis, skin thinning, hypertension, nausea, vomiting, hair loss, diarrhea, and much more.
How Cannabis Can Help
A study conducted by researchers from the Capital Medical University of Beijing in China revealed that cannabis may be a new treatment option for treating pulmonary fibrosis. The study, which was published in the journal Oncotarget, sought out to investigate if cannabinoid receptors played a role in pulmonary fibrosis in vitro and in vivo. After the study, the researchers discovered data that indicated that "activating cannabinoid receptor type 2 by a pharmacological method might be a potential strategy for pulmonary fibrosis."
Cannabis also has bronchodilatory effects, which means that consuming it can help make breathing much easier. In a study back from the 70's, Donald Tashkin from the University of California in Los Angeles conducted experiments revealing that THC, when inhaled or ingested, was effective in resulting in bronchodilation for many hours following consumption. Many other studies support this finding; another report discusses how the CB1 receptor works to inhibit the smooth muscle contraction in the lungs, giving patients relief via acute bronchodilation mechanisms after consuming cannabis.
Cannabis' powerful anti-inflammatory properties are well-known. Whole-plant medicine is rich in cannabinoids, aside from THC and CBD, which also offer potent anti-inflammatory properties such as CBDA and THCA. Taking whole plant medicine as well as concentrated varieties can give patients of pulmonary fibrosis great relief and improved lung function because of reduced inflammation in the lungs and airways.
Consuming Cannabis For Patients With Pulmonary Fibrosis
Since pulmonary fibrosis already poses a breathing problem, it is not advisable for patients to consume cannabis via inhalation. It may cause more complications especially when inhaled very deeply, leaving more smoke in the lungs. However, patients who wish to medicate with cannabis for the treatment of pulmonary fibrosis may speak to doctors about other potential forms of administration; ideal for this condition would include edibles, oils, tinctures, and capsules.
OTHER STORIES YOU MAY ENJOY...
CANNABIS STRAINS FOR PULMONARY FIBROSIS, CLICK HERE..
OR..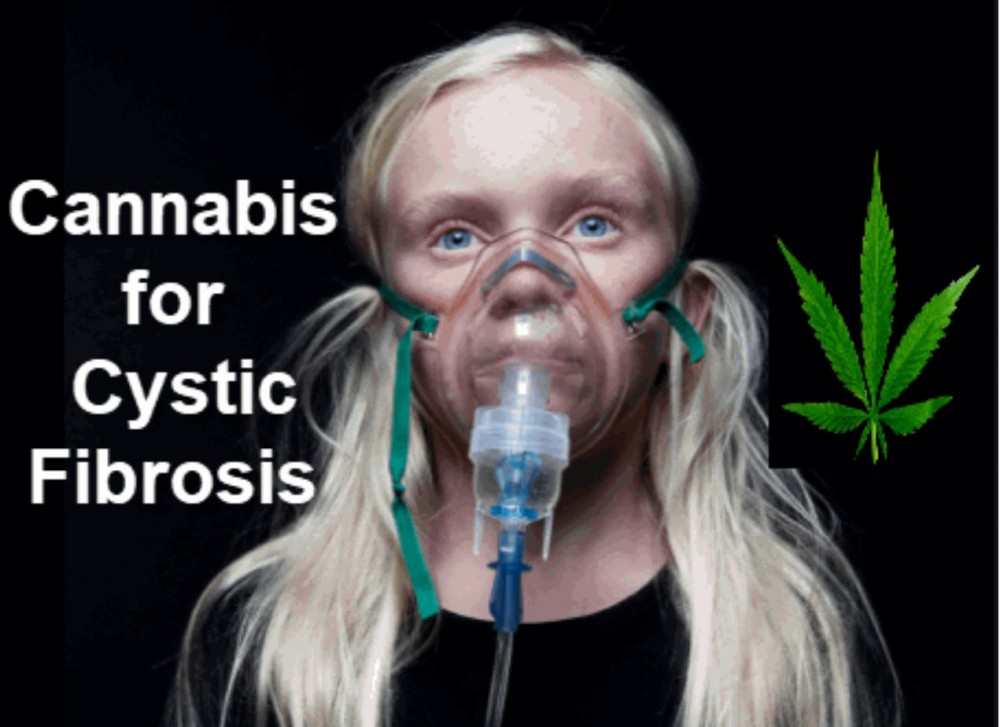 CANNABIS FOR CYSTIC FIBROSIS, CLICK HERE.
OR..