How To Get A Job In The Marijuana Industry
How Do You Get a Job in the Marijuana Industry? from CannabisNet on Vimeo.
Marijuana is no longer just a "hippie" drug… Legalization has turned it into a serious multi-million dollar industry, and they need YOU to help keep the business running.2014 was a revolutionary year for cannabis enthusiasts, ganjapreneurs, potheads, and just about anyone who loves the great green grass. It was the year when, for the first time in history, marijuana was legally sold in different locations in the United States. It sparked the beginning of a revolution; after Colorado and Washington passed an amendment to legalize it, other states followed and more are slowly yet surely following suit.
Given that marijuana has already been in big business for several years, legalization fueled the demand as hash-hungry citizens are less afraid about getting caught provided that it is used at the right place and at the right time. While legal, there are still many restrictions about pot use but that hasn't dampened the demand at all.
Sales of legal marijuana peaked at $5.4 billion in 2015, but a report from ArcView Market Research predicts that sales could hit $22 billion by 2020. The legal cannabis industry is experiencing a gold rush today, which means only good news for those who want to shift industries and take a piece of the pot pie. Weed is becoming more mainstream and now enthusiasts can look forward to building a career from the growing pot industry; whereas before it was only available in the healthcare industry, the black market, wealthy ganjapreneurs, or to a limited few who met qualifications.
So if you're one of those who want to shift careers and work in the marijuana industry, here's how you do it:
1. Just like with career shifts in other industries, your safest best is to focus on your strengths and work from there. For example, if you already have experience with sales and marketing, you can apply to similar posts for cannabis companies. These businesses have needs for typical business duties, which also include finance, administration, legal, human resources, digital marketing, and more. Cannabis tech companies are also growing, so those who have a background in engineering and IT also have equal opportunities.
2. In order to stand out from your competition, personal as well as professional knowledge and experience of pot will take you a long way. During interviews you may be asked about your own familiarity with marijuana and how it's used. If you want to take your career a step further, you should consider enrolling in one of the cannabis institutes. These establishments provide valuable academic and professional knowledge about everything and anything to do with cannabis. You'll learn about terpenes, the endocannabinoid system, cannabinoids, various strains, how to grow pot, its effects on the body, and more. There are a wide variety of courses to choose from depending on what profession you'd like to pursue. While some businesses such as dispensaries provide hands-on training to new hires, already having these certifications upon application will give you an edge.
Marijuana training centers include:
 Cannabis Training Institute: https://cannabistraininginstitute.com
 THC University: https://www.thcuniversity.org/
 Cannabis Hemp Academy: http://www.cannabishempacademy.com
 Clover Leaf University: http://cloverleafuniversity.com/
3. Scour job sites that are specific to the cannabis industry. These sites value confidentiality but are also effective resources for contacting businesses that are currently hiring. These include: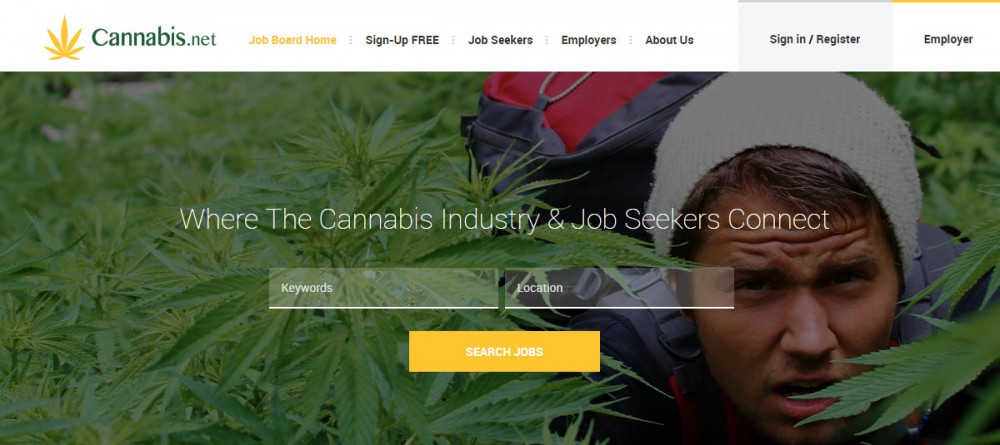 Start at the Cannabis.Net worldwide job board, first, click here. Then move on to the following:
 420 Careers: http://420careers.com/
 Weed Hire: http://www.weedhire.com/
 Canna Classifieds: https://cannaclassifieds.com/
 THC Jobs: https://www.thcjobs.com/
 Viridian Staffing: http://www.viridianstaffing.com/
4. Make a good impression to companies that you apply to by writing a well-thought out cover letter. Even though you're applying to a company who might appreciate your knowledge of all things weed and doesn't mind the fact that you smoke up, your cover letter (as well as resume) should still be as professional as possible. Avoid referring to it as "pot"; instead use professional terms whenever applicable for your cover letter, such as "cannabis" and "marijuana". Explain how your work experience and knowledge of the herb can help a company reach their goals.
5. When you are asked to come in for an interview, follow the same rules as you would when applying to a corporate job in any other industry. Companies, especially cannabis businesses, are looking for a certain kind of individual who exemplifies professionalism and dedication.
Some marijuana brands may be more casual than others; it would be in your best benefit to research the company online and find out any information about the corporate culture.
6. Volunteering for marijuana awareness and advocacy groups will make you more credible and trustworthy to a cannabis company. Doing so will communicate that your passion and dedication to breaking the stigma is truthful. You may love smoking it, but that alone won't give you the tools that you need to be successful in the industry. Showing that you have invested your own time in the cause is one of the best ways to get into the business.
Have you tried applying to the marijuana business? What did you think of the process?
Check Out The Lastest Marijuana Jobs On Your Cannabis Jobs Board, Click here.
Do you like to write about weed? We pay! Email us at info@evergreen.buzz for find out more!
NEED MORE INFO ON CANNABIS JOBS AND IDEAS? LOOK BELOW.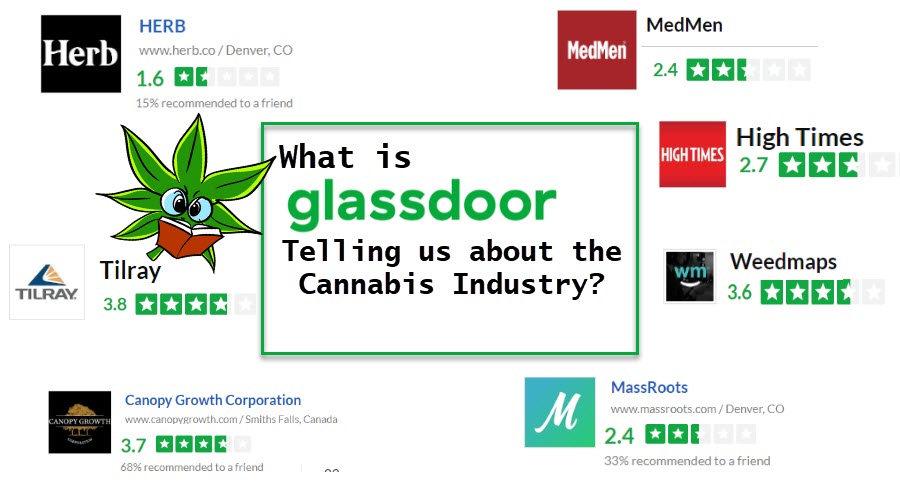 GLASSDOOR REVIEWS CANNABIS JOBS, CLICK HERE.
OR..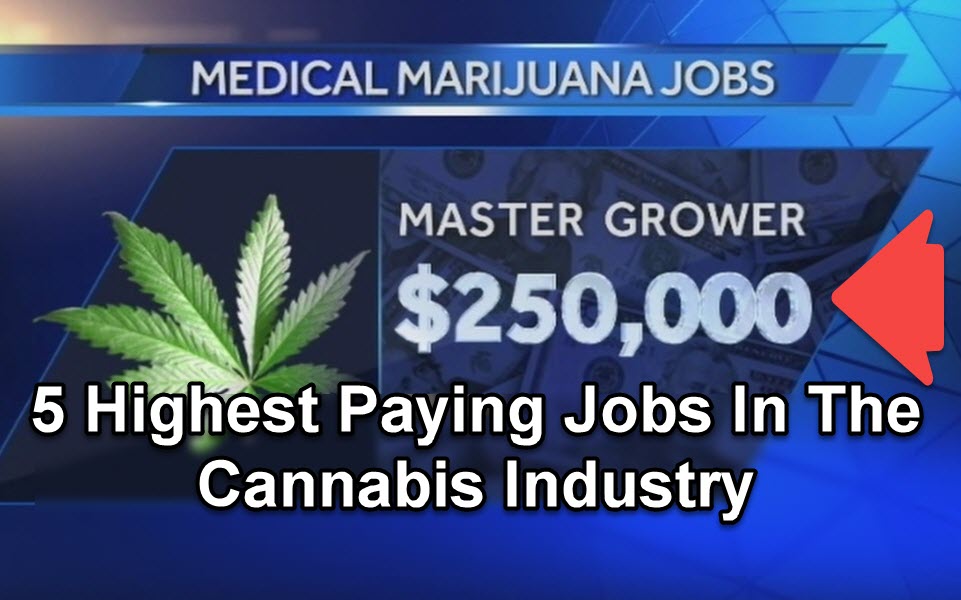 HIGH PAYING MARIJUANA JOBS? READ THIS, CLICK HERE.
OR..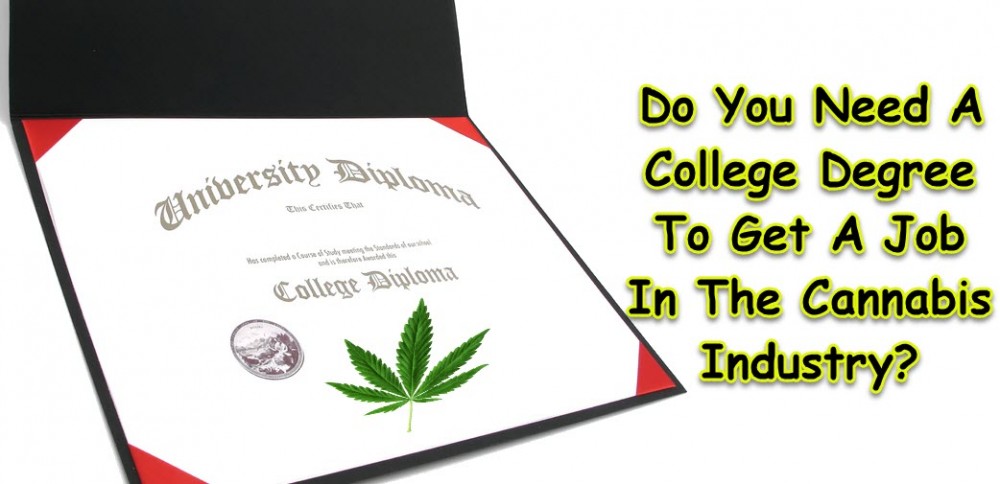 DO YOU NEED A DEGREE TO WORK IN THE CANNABIS SPACE, CLICK HERE.
OR..