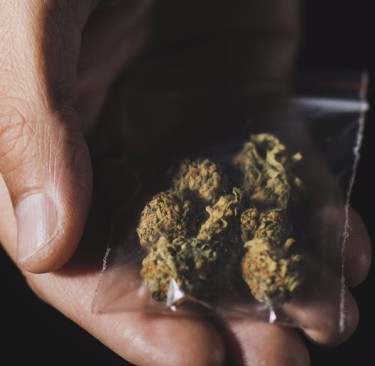 Cannabis has become quite rampant in the United States of America due to the legalization of the plant/drug in a lot (more than half) of the states in the country. Cannabis is well on its way to becoming legalized at the federal level for the whole country. The legalization of cannabis is not an American phenomenon, though. Countries like Canada, as well as some European countries, have moved to legalize cannabis. It is surely soon to be a worldwide movement.
In spite of all these developments, there are still illegal cannabis markets all over the country, some of which are because of the regulations and restrictions placed on the legal cannabis market.
According to MJBizDaily, the Alcohol and Gaming Commission of Ontario (AGCO), which oversees cannabis stores, warned authorized sellers against selling their stock to unlicensed third parties upon the closure of the store. The notice was issued in regard to a proposal from a corporation by the name of LeafyThings Canada to purchase the cannabis inventory of struggling stores.
WHAT OR WHO IS LEAFYTHINGS?
Leafythings, an online platform, mobile phone app, and advertising channel that focuses on events, advertising, and grassroots marketing, featured what seemed to be illegal cannabis companies, delivery services, and brands.
In response to Ontario's difficult cannabis retail environment, the company introduced a retailer assistance program in September.
Leafythings uncovered the lack of an effective orderly closure policy for failing retailers and is presenting a retailer assistance program in response to the spike in cannabis store closures anticipated in the Ontario marijuana market, the business said in a press release.
According to Jeffrey Neil, director of community engagement at Leafythings, the company will launch its program to support retail cannabis stores by purchasing all of the stock from retailers who want to close their doors as soon as possible.
CANNABIS IN ONTARIO
The Ontario government has regulations in place to prevent children and young people from accessing cannabis, keep public roadways safe, and take on the black market.
Ontario has a strictly controlled private retail cannabis model.
Cannabis used for medical purposes is controlled by the Canadian government and will always be governed by different laws than cannabis used for recreational purposes.
Ontario's marijuana regulations are generally in compliance with all federal laws as a result of Canada's federal legalization of marijuana. People 19 years of age and older are permitted to buy, possess, and use both recreational and medical marijuana under the existing marijuana regulations in Ontario. There is a maximum limit of 30 grams of marijuana that can be owned at once per consumer.
Consumption of cannabis and its products are permitted in the following places under Ontario Cannabis laws: public outdoor spaces provided that it is not in violation of any other restrictions that have been placed on consumption (e.g., consumption too close to a hospital, care facility, or school). Residential boats and vehicles, as long as it is in line with the legal regulations and requirements for these vehicles. Designated smoking areas in motels and hotels. Testing facilities and research labs. And other controlled and specifically assigned consumption spaces.
On the other hand, smoking cannabis or vaping is still illegal in the following locations :
Enclosed public spaces, Non-designated indoor spaces, Indoor common areas, Hospitals, hospices, care homes, and other care facilities, Schools or other places where children commonly gather, Publicly owned spaces, outdoor public spaces that are very near to bars, restaurant, government offices, entertainment and sport venues, recreational parks and facilities, covered outdoor areas such as bus shelters, and other restricted areas.
Cannabis used medically is governed by different laws than cannabis used recreationally. The federal government alone controls the growing and distribution of medical marijuana.
WHERE IS IT SAFE TO BUY CANNABIS IN ONTARIO
In Ontario, customers can now buy adult-use marijuana online via the public Ontario Cannabis Store, a division of the Liquor Control Board, as a result of the legalization of the drug on a federal level. A webpage that details Ontario's legalization procedure is kept up by the retailer.
At first, the only place to buy legal marijuana was at the Ontario Cannabis Store. The first brick-and-mortar stores, however, began selling their products in April 2019. In Ontario, finding cannabis is now a lot simpler than it has ever been. According to national regulations, clients are only allowed to purchase a total of 30 grams, or just over an ounce, of dried cannabis at a time.
The only way to buy medicinal marijuana is online, via phone, in writing, or over the counter, with delivery via secure mail, from a grower who has received a government license. In addition, Health Canada will issue you a permit that will allow you to cultivate medical marijuana on your own or with the help of another person.
UNLICENSED THIRD-PARTY BUYING CANNABIS IN BULK
However, the Leafythings program doesn't operate in the regulated market, according to an email the Alcohol and Gaming Commission of Ontario sent to authorized cannabis shops on Thursday that MJBizDaily obtained.
The Alcohol and Gaming Commission of Ontario said that it believes this program entails approaching cannabis merchants with the intention of soliciting them to sell their inventory to unlicensed third parties, who will then buy it in bulk after the business closes.
To prevent the diversion of licensed marijuana products to the black market, licensed retailers are required to abide by the law. The Alcohol and Gaming Commission of Ontario or other law enforcement organizations may take action against you if you don't properly get rid of your goods before closing.
BOTTOM LINE
The Alcohol and Gaming Commission of Ontario issued a warning to all cannabis retail stores in the state that seems to be closing down and selling off the rest of their products. A stern warning has been issued and stores caught violating the rules should expect legal action that could be taken against them as they would be breaking the law by selling to illegal third-party buyers.
WHAT BLACK MARKET WEED? READ ON...