What Cannabis Entrepreneurs Need to Know to Outsmart the Black Market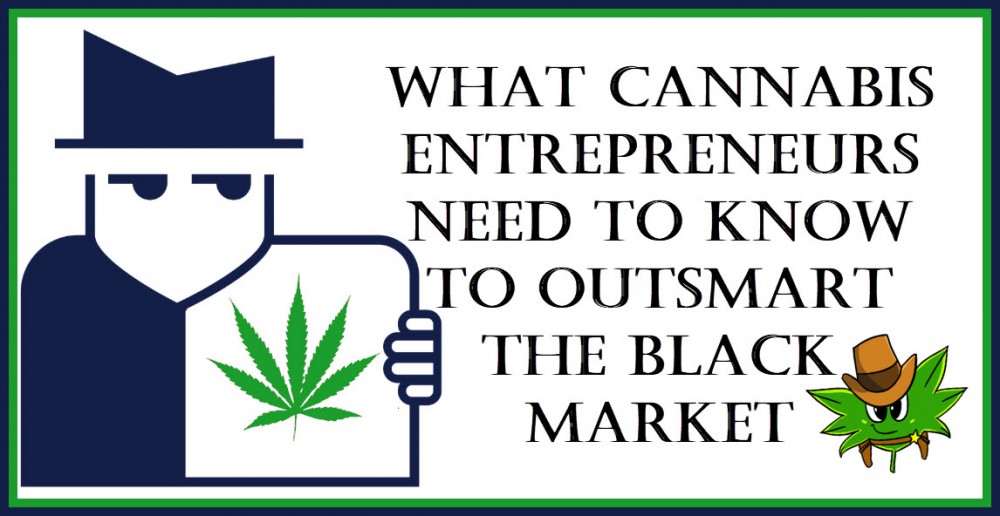 The cannabis industry is becoming increasingly competitive, but there's still room for everyone to benefit.
Mom and pop operations, dispensaries, and Big Cannabis can all thrive alongside each other. The problem lies in the black market. Whether your business caters to the medical or recreational market, the black market will always remain a threat.
Black market pot actually still thrives in states even if they've legalized cannabis already. The main reason why people still turn to their dealers despite fairly easy access to weed is that illicit pot is cheaper. A study revealed that in Washington, the 44% retail tax has had a negative impact on cannabis sales; this is likely because high taxes have caused them to turn to the black market.
Controlling black market operations isn't up to cannabis entrepreneurs; it's up to the government. But until illicit sales have been completely eliminated, entrepreneurs need to learn how to outsmart them. Don't let their presence detract you because there are many ways you can encourage not just sales but also customer loyalty.
Here's what cannabis entrepreneurs can do to attract customers to their dispensaries despite the presence of the black market:
Loyalty Programs: Give people the right incentives to buy from you, and you'll see how much quicker your customer base will grow. This tried-and-tested tactic has proven to work well in many other competitive markets, but it does succeed in cannabis as well.
If you own a recreational or medical dispensary, you can make use of loyalty programs because you're given the unique opportunity to cultivate relationships with your customers in a way that the black market can't. A well-designed loyalty marketing program encourages customers to return time and again so that they can redeem their rewards and eventually spend more money with you instead of your black market competitors.
You'd be surprised how many dispensaries still don't want to offer loyalty programs since some of their customers want to remain anonymous.
Build Relationships With Customers: Once you've gotten new customers in your door, affordable products or ongoing promotions aren't always enough to keep them coming back. You also have to position yourself as knowledgeable in cannabis, particularly if you are catering to the medical cannabis industry.
Make sure that budtenders go out of their way to provide up above and beyond services and information to the patients; they are people who need it the most. Promote responsible cannabis consumption, and teach them how to make the most out of their medicine in creative ways. Don't be a hard sell but instead be a good source of reliable information for patients. Be transparent as much as you can, and let them know about your state's thorough safety standards and testing processes, which allow them to give you cleaner weed that's free of toxins and pesticides – because their dealers can't do this for them.
Transparency is key. This will always set you apart from your competitors in the black market because your patients are assured that they are medicating with safe products.
When patients are happy, this will automatically result in patient referrals. In fact, why not encourage patient referrals by creating a referral program? Incentives such as offering an eighth for free for each successful referral will go a long way.
Promos And Offers: Discounted weed will always be enticing to customers who are on a budget. Some of the common, effective tactics used by dispensaries include: discounted packages for items frequently purchased together, daily deals, limited time promotions that encourage customers to buy quickly, and buy one, get one deals that entice purchases of several items.

Let your customers know about ongoing promotions by collecting customer data such as their phone number and email. This way you can send them updates on a regular basis whenever their favorite strain or product in on sale, as well as an limited time offers. Just make sure that you avoid flooding your customers with emails or text messages. Timing is everything in a good marketing campaign; soon enough, you'll watch your sales increase and patients returning.
At the end of the day, you can always outwit the black market with these three factors: high quality weed, low prices, and a good relationship with customers.
OTHER STORIES YOU MAY ENJOY...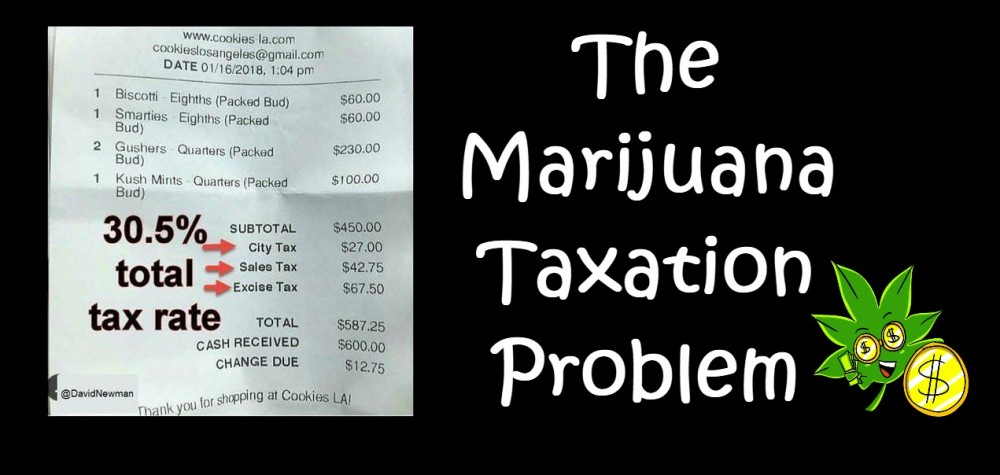 MARIJUANA TAXATION PROBLEMS, CLICK HERE.
OR..
BLACK MARKET MARIJUANA IN NON-LEGAL STATES, CLICK HERE.
OR..