10 Things Gramps Should Know About Cannabis
10 Reasons To Get Marijuana for Grandma and Grandpa Right Now from CannabisNet on Vimeo.
People from all walks of life are beginning to see the value of cannabis as medicine. For senior citizens out there, we want you to know that even if you've never taken a toke in your lifetime, it's not too late. The first step is getting over the numerous myths about cannabis out there, and the second is to keep an open mind.
Don't be afraid to talk to your doctor about using cannabis. The silver age group already loves it. If you still have some concerns, read up on the 10 things you should know about cannabis: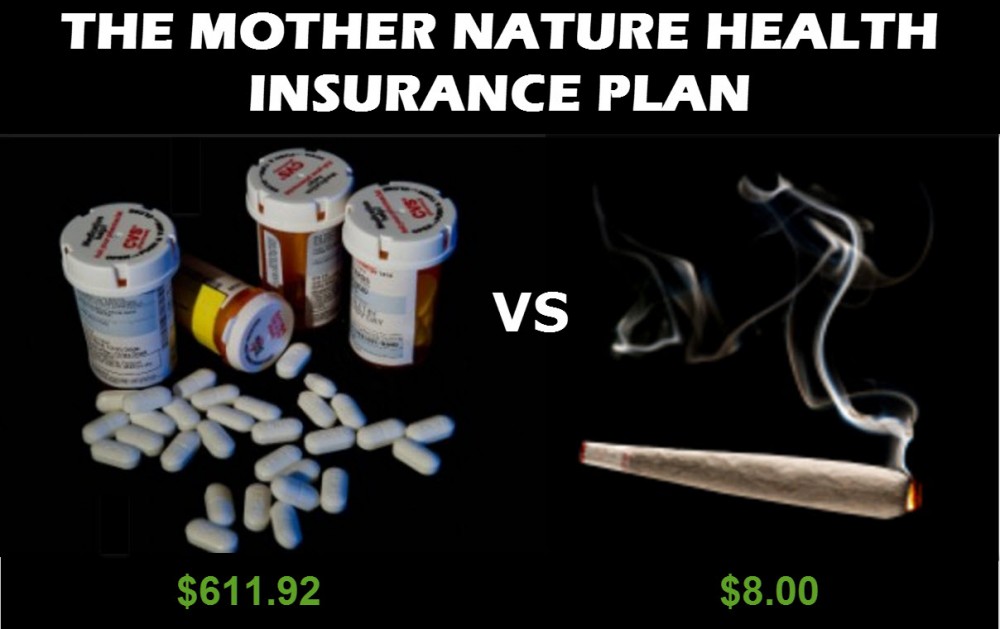 Cannabis is safer than the pills you've been popping. It's not uncommon for senior citizens to take anywhere from 5 to 20 different prescription drugs on a daily basis, but these have serious side effects. Cannabis, on the other hand, doesn't have any side effects. Cannabis has powerful anti-inflammatory properties that can help keep you healthy, strong, and feeling young without the nasty side effects of pills. The anti-inflammatory properties can protect you from many disorders caused by oxidative damage and inflammation, such as lupus, Hepatitis C, and many more.
You don't need to smoke cannabis in order to enjoy its medicinal and therapeutic benefits. If you've never smoked in your life, it's understandable that you might not want to start now. There are so many great and effective ways of administering cannabis that doesn't require smoking: using tinctures and edibles are popular. Topical applications such as using cannabis-infused oils, salves, and balms are also another option especially if you're suffering from arthritis or other bone and muscle-related illness.
Cannabis isn't addictive. One of the most common fears of seniors about cannabis is addiction. Fear not: cannabis is absolutely not addictive; in fact it's 99.5% more likely that the pills you've been popping are more addictive (and dangerous). Individuals can use cannabis and quit it at any time without the inconvenience of suffering from symptoms of withdrawals.
Cannabis comes in many different strains. This is particularly beneficial for patients of medical marijuana who rely on specific strains which have been bred in order to address a certain illness or disease. There are cannabis strains that are more effective in addressing migraines and chronic pain. Other strains can help you focus better, while others can help you get into a deeper state of relaxation.
You don't need to get stoned when using cannabis. Many seniors want to enjoy the medicinal benefits of cannabis without getting stoned. This is normal, and we have good news for you: you DON'T have to get high. We live in interesting times and now cultivators can create strains that contain more cannabidiol (CBD) than THC (tetrahydrocannabidiol - or the component of cannabis that gets you stoned), which have very little psychoactive effects when taken. Strains high in CBD content have significant medicinal value since they are effective in addressing inflammation, pain, anxiety, muscle spasms, and more.
Cannabis use won't damage your brain. In fact, the opposite is true: cannabis use can make you smarter and help your brain. Unfortunately one of the most popular myths that anti-cannabis groups love to spread is that cannabis makes you dumb. Well, we're here to tell you that there is no scientific evidence to support it, but there is scientific evidence that proves the opposite!
Cannabis can help improve your appetite. Among senior citizens, one of the biggest health risks is loss of appetite, which results in weight loss and nutrient deficiencies. Cannabis is extremely useful in stimulating appetite, so much so that it's even used to help address eating disorders. Treat yourself to some cannabis and enjoy the munchies that come along with it!
Your sex life can get a boost when you add some weed to the mix. Many swear by cannabis as the best natural aphrodisiac on earth. This is no surprise considering that it's been used since ancient times for its ability to make men and women more aroused. Today there are so many ways you can use cannabis for sex: from smoking it yourself to specialty lubes, with this plant even your senior years can still be sexy.
Enjoy a good night's rest by getting high. It's not uncommon for seniors to have a difficult time falling and staying asleep. Cannabis can help you get the much-needed rest that you need, which is particularly beneficial to help your body get the healing and restoration that it needs.
The stigma surrounding cannabis use is slowly changing. Perceptions about cannabis use in the country and around the world are starting to change for the better, thanks to more information and anecdotal evidence that is slowly making their way into people's lives and changing them for the better. In fact, a majority of new cannabis users come from the senior age group, mostly because they find that prescription meds just aren't working for them and because more are experiencing or getting educated about the harmful side effects of big pharma.
Do you know seniors who are living a better quality of life thanks to cannabis? Share your story with us in the comments below.
WASHINGTON POST SAYS SENIORS LOVE MARIJUANA, CLICK HERE.
OR..
IS IT TIME TO GET GRANDMA AND GRANDPA SOME WEED? CLICK HERE.
OR..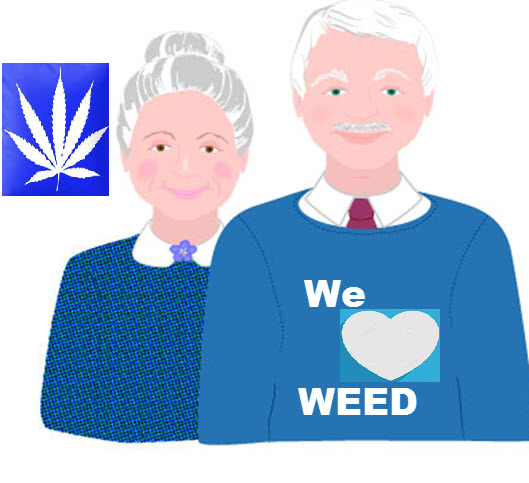 MEDICAL MARIJUANA FOR THE ELDERLY , THE INS AND OUTS, CLICK HERE.
OR..