Marijuana Strains that can Help to Reduce Obesity?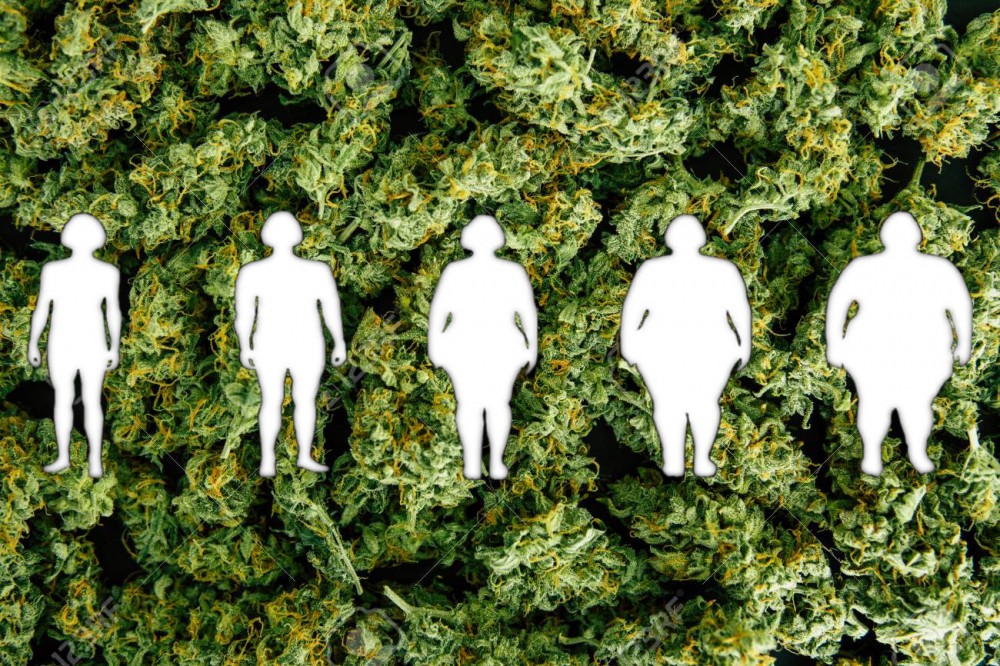 Thanks to the cannabinoids and terpenes present in the cannabis plant, the plant has efficacy in dealing with a number of health problems like pain, inflammation, improving sleep problems and some mental health problems. However, with all that's been accomplished more studies and inquiries into the efficacy of cannabis in dealing with other conditions are still ongoing. These works of research have opened the door to numerous other applications of cannabis; one of which is it's role in reducing the risks of obesity.
A closer look at obesity
When it comes to obesity, the common unit to monitor or to classify a person as obese is based on the body mass index (BMI). This is basically the relationship between the weight of an individual and the height. A person is regarded as being obese when they are 20% above their expected body mass index due to the presence of accumulated body fat. There are different types of factors that can predispose a person to obesity some of which include a large intake of calories, genetics, sleep deprivation, medications, lack of exercise, and some psychological factors. Each of these factors and sometimes an addition of two or more of these factors expose people to obesity.
The relationship between cannabis and obesity as expected is down to the effects of cannabinoids present in the cannabis plant. The role of many cannabis strains in dealing with obesity mostly has to do with limiting the factors that promote obesity one of which is appetite. The relationship between cannabis and appetite is divided into two thanks to the presence of two cannabinoids namely tetrahydrocannabinol (THC) and tetrahydrocannabivarin (THCV) which both play a huge role in terms of appetite and metabolism.
THC is a cannabinoid that promotes the appetite and as such can bring about the onset of munchies whereas THCV as a cannabinoid is an appetite suppressant that removes the urge and needs of a person to eat all the time. This means that for a cannabis strain to be very beneficial in dealing with obesity, it needs to contain a good concentration of THCV. THCV, however is not the only cannabinoid that can help to reduce obesity in cannabis, this effect is also achieved by cannabinoids that improve sleep functions.
Cannabis strains that help with obesity
When it comes to obesity, there are a considerable number of cannabis strains that have been proven to help patients in dealing with the factors that promote obesity. They come in varying types and we will be looking into some particular strains that have proven to be beneficial.
Durban Poison: This is a very popular cannabis strain that is known to pact a serious punch in terms of interesting and a good burst of energy is to be expected with its use. As the already indicates, this is s strain that is peculiar to South Africa and this native strain of cannabis has a very rich level of THC that rises up to about 24%. Durban Poison has a great effect on reducing obesity but the dosage should be carefully considered because, at very high levels, it has the ability to go beyond the needed effect and reach an area of elation that is not safe.
Blue Dream: This is a sativa-dominant strain that has gained popularity for its medicinal use in providing relief to pain and dealing with inflammation, Blue Dream originates from two unique parent strains in Haze sativa and Blueberry indica and the combination of these two parents allows this cannabis strain to give a calm, relaxed and sedated feel which promotes sleep and reduces the risk of obesity.
Northern Lights: This is another special cannabis strain that has the ability to give rise to a serious euphoric high due to the level of THC present in the strain. With a concentration of THC that rises up to about 15 to 20%, northern light is considered as very unique because it has the ability to give a relaxed feeling and promote sleep in individuals which is due to the entourage effect of the sativa and indica characteristics of the plant.
Cherry Pie: The name of this cannabis strain already gives it away as being sweet and having a fruity scent thanks to the terpenes that are embedded in the plant matrix. With a good concentration of THCV and a concentration of 16 to 24% of THC, this special strain has the ability to curb and reduce appetite which makes it beneficial in dealing with obesity. It is also used in attending to PTSD and migraines.
The list of strains that can play a role in reducing obesity goes on and on. This means that the right cannabis strain might just be what you need to complement those lifestyle changes and exercises aimed at reducing weight.
CANNABIS AND WEIGHT LOSS, CLICK HERE.
WHAT IS THE DEAL WITH CANNABIS AND GAINING WEIGHT?
OR..
CAN CANNABIS HELP YOU DIET AND LOSE WEIGHT? READ THIS!
OR..