How Legalization Is Changing The Face Of Marijuana
How Legalization is Changing the Face of Cannabis from CannabisNet on Vimeo.
Slowly but surely, pot is evolving into a mainstream product. Read on below to learn how this can change our overall experience with pot.
Aside from a potential decrease in hipster pot consumption, the mainstreaming of marijuana can bring about some pretty exciting changes. More lifestyle brands are becoming more open to creating products for pot, the majorities are supporting its legalization, and 23 states including the District of Columbia already have some kind of legalization.
Pot is undergoing major re-branding: soon it will no longer have a negative reputation as it is shedding its old skin, going from grunge to artisanal. People's overall attitudes toward ganja is changing faster than you can say weed, and it is this shift that is driving changes in legalization. The new views are changing culture for the better, according to a report released by Sparks and Honey, an agency that tracks trends and ideas.
The report is based on a study of 1,000 people located in states that already enjoy legal cannabis and who have also partaken in it within the last 5 years. It takes a look at how various groups perceive marijuana and how it is slowly getting more popular.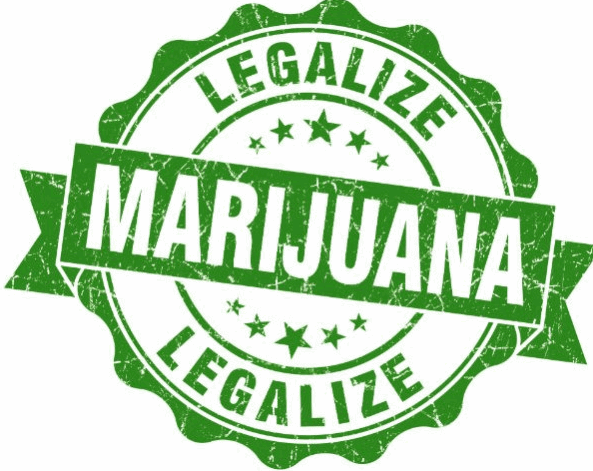 The report identified these 5 trends:
 Packaging: Marijuana will be repackaged so that it will be easier to consume. Edibles, whether paired with other products or already pre-dosed, will have new packaging that could also include nutrition information and calorie counts. Consumers can expect clear information on dosage and ingredients from cannabis-infused food products.
 Origin: There will be an increased emphasis on where the cannabis has been grown, just like with other kinds of food, and its effect on one's mood. The report also predicts that in the future more people will pay attention to the cultivation process. There will also be likely more innovation surrounding how users can consume curated amounts of cannabis in order to reach a desired mood.
 Marijuana will no longer be a drug: A major shift in perception can occur as pot will no longer be seen as a gateway drug or one that simply gets you high. It will be perceived as an herb that is used to provide relief of different kinds and will also be part of the overall wellness movement. Wellness items containing cannabis can be as accepted and widely used as aloe vera or tea tree oil. Cannabis cancer research will get massive funding based on early results.
 Aesthetic: Marijuana will change the design world and aesthetics around us. Public spaces, restaurants, and bars will start using the leaf design as a means of universal design in order to incorporate ganja into everyday lives. It will mean so much more than just wearing a t-shirt that has a leaf on it.
 Celebrity endorsements: Many consumer brands continue to use influencer marketing by getting celebrities to help sell their products. Soon enough, the same will be true for pot. Today there are already several celebrities who have also turned ganjapreneurs; Whoopi Goldberg and Snoop Dogg are examples. The report expects even more endorsements possibly from athletes, which could drive marijuana partnerships in areas where it is legal.
Marijuana will change and grow from being a product that was purchased from a seedy dealer on the street to one that has its own professional branding and is being marketed by big name agencies.
Despite current legal restrictions, public acceptance continues to break down barriers.
Is Hillary Clinton Bluffing Marijuana Fans To Get Their Votes?
What is dabbing Marijuana And How Do You Do It?
.
What Are The Benefits Of Cannabis Oil?