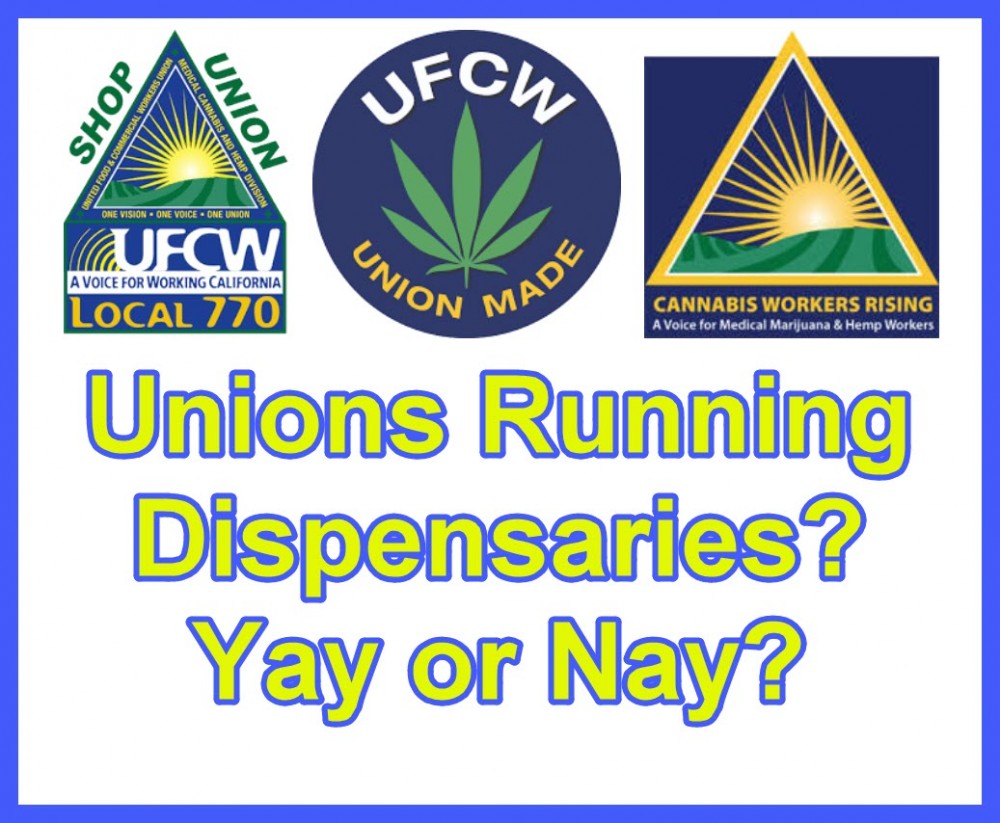 Over the past few years, more cannabis workers have started unionizing.
One of the pioneers of this change has been the United Food and Commercial Workers Union (UFCW), who also happens to be a top labor organization in the United States. They even have a dedicated cannabis division together with a website that promotes unionized cannabusinesses.
The union represents thousands of workers in the cannabis industry, from growers to budtenders and everything in between, who are based in several states including Colorado, California, and Minnesota. The growth of organized labor has created some unforeseen challenges for owners of cannabis businesses, who are required to negotiate collective bargaining agreements, among other things, which would increase costs, add to the red tape, and may even cause some legal issues.
However, unions also have the reputation of being a potential political ally for the growing cannabis industry. They can help pass legislations and amend regulations that would benefit the entire industry. Some dispensary owners also perceive unions as a beneficial tool for improving employee morale and creating a better working relationship between employees and business owners.
The UFCW made headlines in 2009 when they helped campaign Proposition 19, and while the measure failed in 2010, the campaign was monumental in sparking a new relationship between cannabis workers and labor. They have also been known to offer political support especially when it came to getting pro-cannabis measures passed in several states. UFCW dedicated two years to lobbying in New York, with the hopes of ensuring the state MMJ laws would require all cannabis businesses to sign on to a labor peace agreement; a regulation that would make all the state's MMJ businesses unionized.
So what are the benefits of unions running dispensaries?
A recent blog article written by UFCW details their account on being invited to visit the first unionized dispensary in New Jersey, called the Garden State Dispensary; one of their members.
Here are some of the things they noticed:
Professionalism: The group immediately noticed the professionalism displayed on the front desk of Garden State Dispensary; several receptionists were available to check in patients efficiently and once checked in, a patient had multiple chairs to choose from while waiting to be called for their appointment. A retired detective was on site, who works as the Head of Security for the shop. Employees are highly trained, some of them even graduated from Rutgers University with a degree in either biology or horticulture.

Personal service: Garden State Dispensary goes to great lengths to ensure that all patients receive a warm, hospitable welcome. The staff invests time in getting to know each patient personally, which was evident as the group observed how each patient who entered the premises addressed staff as if they're good friends.

Patient counseling: All Garden State Dispensary patients have the right to talk to a patient counselor, a professional physician and pharmacist who has the experience needed to recommend cannabis products on a medical level. Patients have private sessions with their counselors in the small rooms made available. This kind of service is extremely important considering that there isn't a one-size-fits-all solution when it comes to prescribing different types of cannabis for a variety of life needs and ailments.

Dispensary products and services: There is a limit to the number of patients that are allowed in the dispensary room because privacy is a top priority. Once inside, professional budtenders, or skilled sales reps, can proficiently explain the various strains of cannabis available as well as its benefits for the patient, both mentally and physically. The budtenders not only provide counseling on the product, but they also manage various purchases and transactions between dispensary and patient. The dispensary itself is also very clean; the counters were spotless, and the rooms itself were beautiful. According to the writers, one could tell that the dispensary was professional yet had a relaxing atmosphere.

World-class grow room standards: The writers were taken to the dispensary's grow room with young plants, but before that they were required to pass through a decontamination mist which prevented bacteria or viruses from getting into the room. Shoe covers were also given so that nothing could be tracked into the area where pot is grown. The hundreds of plants being grown were organized based on strain, development, and size. The room was well-lit; everything was numbered and registered by the state to ensure that quality standards were met for the benefit of the patients. All the medicine was grown with all-natural methods and without pesticides throughout its growth cycle; even using coconut husk instead of soil and releasing good bugs that act as natural pest prevention.
In the other grow room for mature plants, the dispensary had a timed darkness to lightness ratio that would mimic the natural sunlight which tricks plants into thinking it's fall, which is when cannabis plants naturally flower. All mature plants were properly groomed. They also had a dedicated cure room, which was where the trimmers ensure the plants go through this critical step before being used as medicine. After weeks of curing, the trimmers groom the plants and package them for sale.
UFCW writes about how impressed they were when it came to the professionalism of the entire dispensary, from beginning to end. The Garden State Dispensary is not only made up of caring and professional workers, but it's obvious that they take their jobs seriously because everything they do will have an impact on the wellness of their patients.
On the other hand, there are countless dispensaries across the country who don't follow the same standards. Do you think a non-unionized dispensary would be able to offer products and services of the same level, all while ensuring that employees receive the wages and benefits while doing their job in a safe working environment?
OTHER STORIES YOU MAY ENJOY...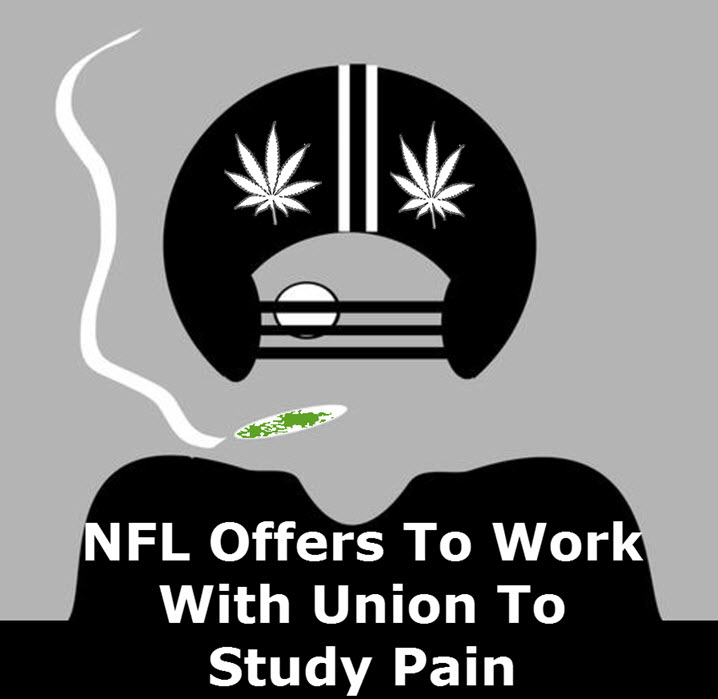 NFL OFFERS TO WORK WITH PLAYERS' UNION ON CANNABIS, CLICK HERE.
OR..