Have A Merry Mary Christmas: Cannabis Sales Reach New Highs During The Holidays
In Denver, cannabis businesses are reporting an extra surge of growth over the holidays. Seems that Santa Claus has been busy stuffing stockings with some good ol' mary jane. If Jesus was alive, you can bet your ass he'd be joining in for his birthday celebrations - the green way.
According to a report by cannabis software company Baker, the average cannabis purchases have seen an increase of 21%. Baker also reports that the most popular purchases are edibles such as cookies and brownies. Seems sensible that getting into a couch-lock is the best way to de-stress after having to face in-laws and your (least) favorite cousins. Vaporizers are also another popular choice among buyers, as well as other kinds of paraphernalia. Baker gets their data from states where they serve both recreational and medical businesses including Colorado, California, Nevada, Arizona, Washington, Oregon, and New Mexico.
Joel Milton, CEO of Baker, says that it really isn't much of a surprise to see the sales spike around Christmas and other holidays. Cannabis sales also peak around Thanksgiving although April 20 still sets the benchmark for the highest cannabis sales nationally."Holiday gift-giving is a perfect example of this once-taboo product making its way into the mainstream retail environment," Milton says. "We have a feeling people will like cannabis gifts a lot more than a traditional … box of chocolates."
In Colorado, the largest cannabis company is Native Roots, which has also reported that they've been seeing big-ass increases in edibles in shops that are located in ski-town outlets. Native Roots has more than 17 locations around town but the ski resort locations will naturally have more tourists, according to their CEO Josh Ginsberg.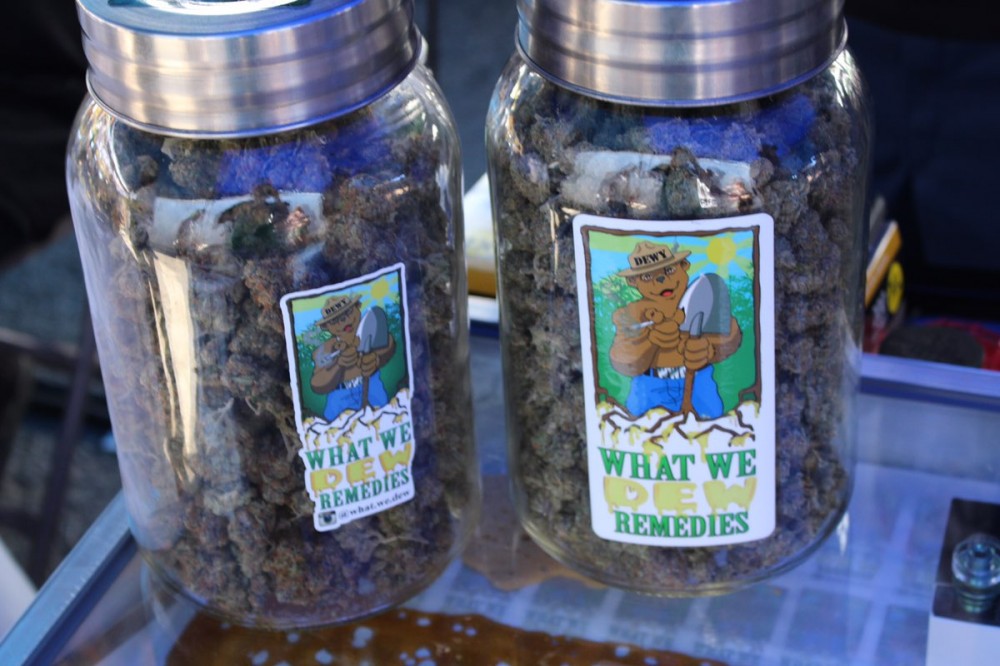 Cannabis sales in Colorado last Christmas brought in around $101.3 million in sales. The wintertime spike can be caused by several different factors: extra vacation time off work, holiday bonuses, ski trips, and… seeing your in laws, according to BDS Analytics, a Colorado firm that analyzes data from cannabusinesses. "You have a lot of tourists coming in from out of state at that time of year, so I think those four things — it's more than a trifecta — that's a whole lot of contributing factors to a strong December," says Greg Shoenfeld, director of dispensary relations for BDS Analytics.
States Where It's Legal To Give Cannabis As Gifts
Big shout out to all you voters who helped legalize cannabis during the last election. Thanks to you, more people will be receiving cannabis gifts this Christmas, but before you start shopping for cannabis presents for friends in high and low places, read up about where it's acceptable to give it as gifts:
Colorado: Colorado's personal use law states that it's perfectly fine for adults over 21 to give another adult over 21 up to an ounce of pot. Just make sure you aren't giving any to minors. You might be feeling extra generous but don't give your happy friends over an ounce of pot, since this is the maximum allowable amount permitted by the personal use law, or else you might just be giving your friend the gift of legal fines.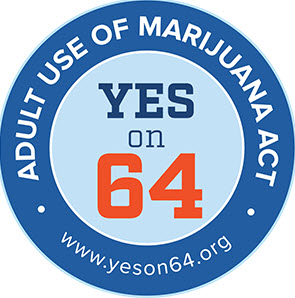 California: Rejoice in the birth of Jesus and the passage of Prop 64 while you're at it. The law makes recreational pot legal but wait until January 1, 2018 when the Golden State will start giving out licenses for legally selling recreational pot. Until then, the law requires that your friends who use medical cannabis should be giving some away. If you're one of these people, you've got the rights to give away just 1 ounce of dried cannabis or under 8 grams of concentrate. The additional requirements are that it must be clear that this is a gift - exchanging it for other services or products can get you into trouble.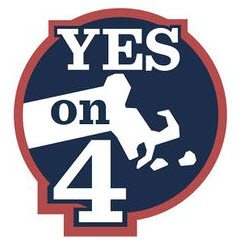 Massachusetts: Adults over 21 can own up to an ounce of cannabis only if they're outside their place of residence. If you go over 1 ounce, even if it's below 2 ounces, this can cost you up to $100 in civil fines, and going over 2 ounces is a criminal offense. But if you're at home, you can keep up to 10 ounces if you're over 21. Just make sure that the person you are giving it to doesn't think that they need to give you something in exchange. Reciprocal cannabis gifts or receiving payment for it is still illegal.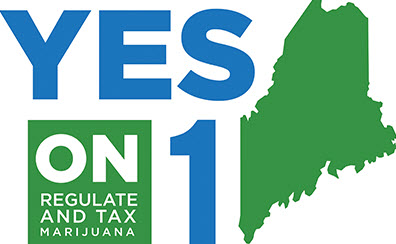 Maine: Unlike other states, those who want to give cannabis gifts can enjoy more flexibility in Maine. Adults over 21 can legally own up to 2.5 ounces of recreational cannabis but only after the laws have taken effect. However the date this will happen is still up in smoke, last week's recount made the process go 2 steps back.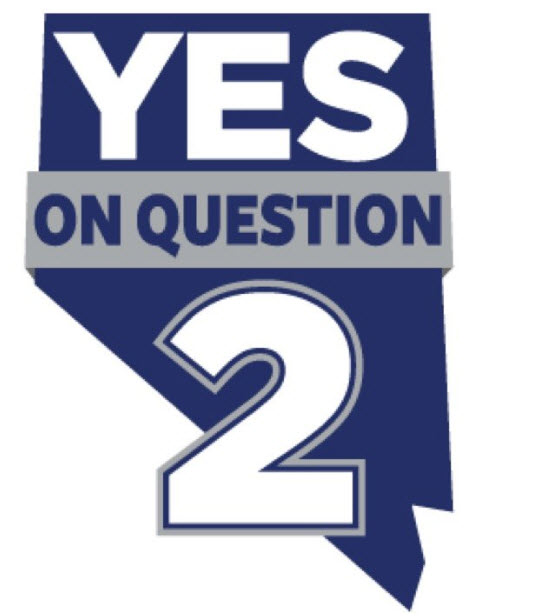 Nevada: If you're over 21 you can give up to an ounce away for free. Adults over 21 can keep up to an ounce of pot or ⅛ of an ounce of concentrates although this will have to wait until after January 1, 2017 because this is when the law takes effect.
Alaska: Since February 2015 it's been legal to gift up to an ounce of pot. Just like with other states, Alaska law prohibits owning more than an ounce for personal use.
Oregon: Same as Alaska.
DC: Same with Alaska and Oregon although the limit is at 2 ounces.

Have you gotten any exciting cannabis presents this Christmas? Share them with us in the comments below!​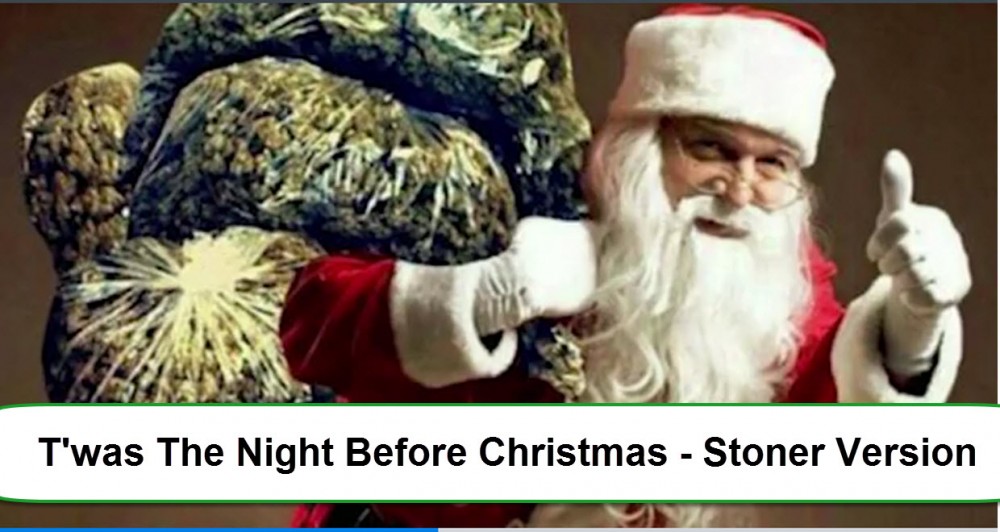 T'was The Night Before Christmas, A Cannabis Poem, Click Here.
OR...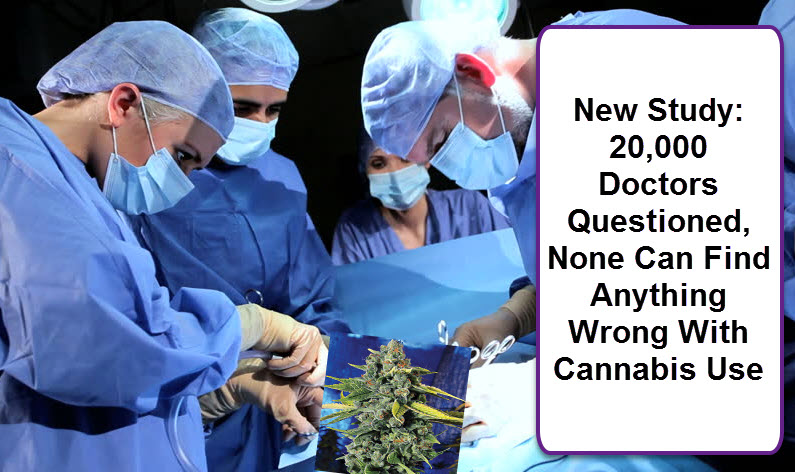 NEW STUDY CAN'T FIND ANYTHING WRONG WITH CANNABIS, CLICK HERE