Cannabis for Breast Cancer

Breast cancer is one of the leading causes of death in women, with 1 in 8 American women who will develop an invasive form of the disease over the course of their lifetime. In 2017, 252,710 new cases of invasive breast cancer and 63,410 cases of non-invasive breast cancer are expected to be diagnosed.
The stages of breast cancer ranges from early and curable to metastatic. The condition can also affect men, and it should be taken seriously. Breast cancer in its early stages typically has no symptoms although as a tumor develops, there may be signs such as a lump in the breast or armpit, swelling in the armpit, tenderness in the breast, indentation or flattening in the breast, change in shape, texture, contour or temperature of the breast, pitted or reddish surfaces in the skin, secretion or discharge from the nipple.
There are different treatment methods available to address breast cancer depending on a patient's health and age as well as the stage of the cancer. Local therapies such as surgery and radiation therapy are beneficial for early stage cancer. Systemic treatments such as chemotherapy, hormone therapy, and targeted therapy are also used to treat cancer. However, these treatments can severely affect the quality of one's life and can have debilitating side effects.
How Can Cannabis Help?
A recent study from the California Pacific Medical Research Center stated that CBD, the non-intoxicating compound in cannabis, can inhibit metastasis and prevent the growth of breast cancer cells in the body. The study's lead researcher, Dr. Sean Allister, has been studying CBD and found that CBD was effective in inhibiting metastasis while providing a safer alterative for patients who didn't see any improvements with chemotherapy. An Israeli study also found that CBD is an antineoplastic agent, which means that it can prevent and even stop the development of tumors.
Spanish researchers also released a study in the journal Molecular Cancer where they analyzed the potential of THC to kill tumors combined with a synthetic cannabinoid similar to CBD. The results showed that both THC and CBD had valuable anti-cancer benefits in the animal subjects. Both cannabinoids were effective in inhibiting cancer growth, reducing tumors, and decreasing the severity and quantity of metastases. The researchers also studied the effects of cannabis on 87 human breast tumors, and found that the cannabinoids showed potential in inhibiting cell proliferation while inducing aptosis or programmed cell death.
While cannabis has been shown to be beneficial in treating the disease by halting its spread in the body, it's also extremely useful in addressing the side effects of the condition as well as treatment. Cannabis helps reduce the anxiety that is experienced by patients of terminal conditions as well as pain.
Current Clinical Applications
Scientific research on the impact of cannabis on breast cancer is currently limited to animal models and cell cultures. Researchers believe that more preclinical studies are needed to identify which of the patient population qualifies for cannabinoid treatment, and which specific cannabinoid is the best option for patients with breast cancer.
However, in 2013, associate editor of the Oncology Nursing Forum Susan Weiss Behrend stated: "…cannabinoids have demonstrated anti tumor activity in preclinical breast cancer models. Practicing oncology professionals need to be aware of the clinical potential of these agents…"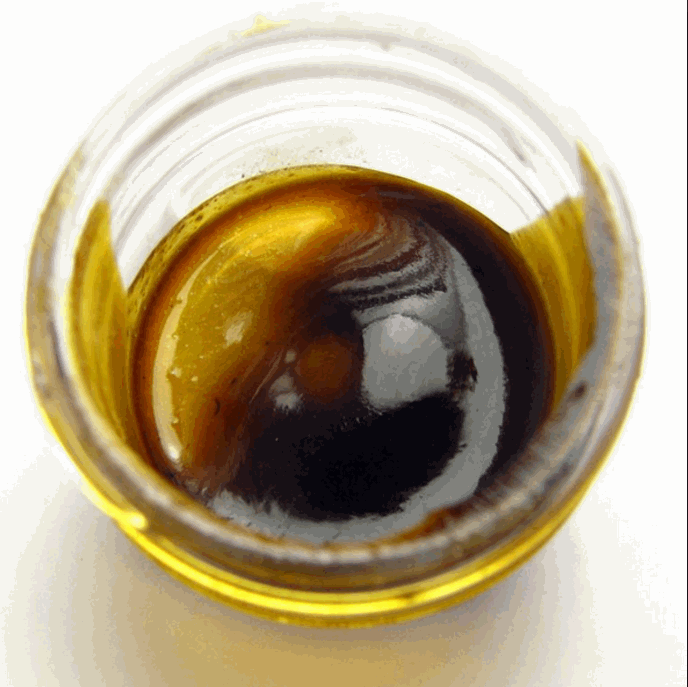 Many doctors already find that cannabis oil is beneficial for treating breast cancer. However, because there are different kinds of breast cancer, THC and CBD should be matched to the type of cancer. Some kinds of breast cancer are estrogen-positive which means that the tumor can grow if the patient consumes too much THC.
These are the 4 categories of breast cancer based on how they show up on diagnostic tests:
Estrogen receptor positive (ER+) or progesterone receptor positive (PR+)
HER2/neu (HER2)
Triple negative
Triple positive
Research shows that cannabis can effectively treat PR+, HER2-positive and triple-negative breast cancers. Patients with triple-positive or ER+ type breast cancer may have a better chance of treatment by using strains that have a lower THC to CBD ratio.
Breast cancer is a common fear among women, but with cannabis there can be hope.
Have you used cannabis to treat breast cancer? Share your experience with us in the comments below!
MARIJUANA STRAINS FOR BREAST CANCER, CLICK HERE.
OR..
CURE CANCER WITH THC, NOT CBD, SAYS RICK SIMPSON..
OR...