High THC Flower Effective For Pain Relief Says Study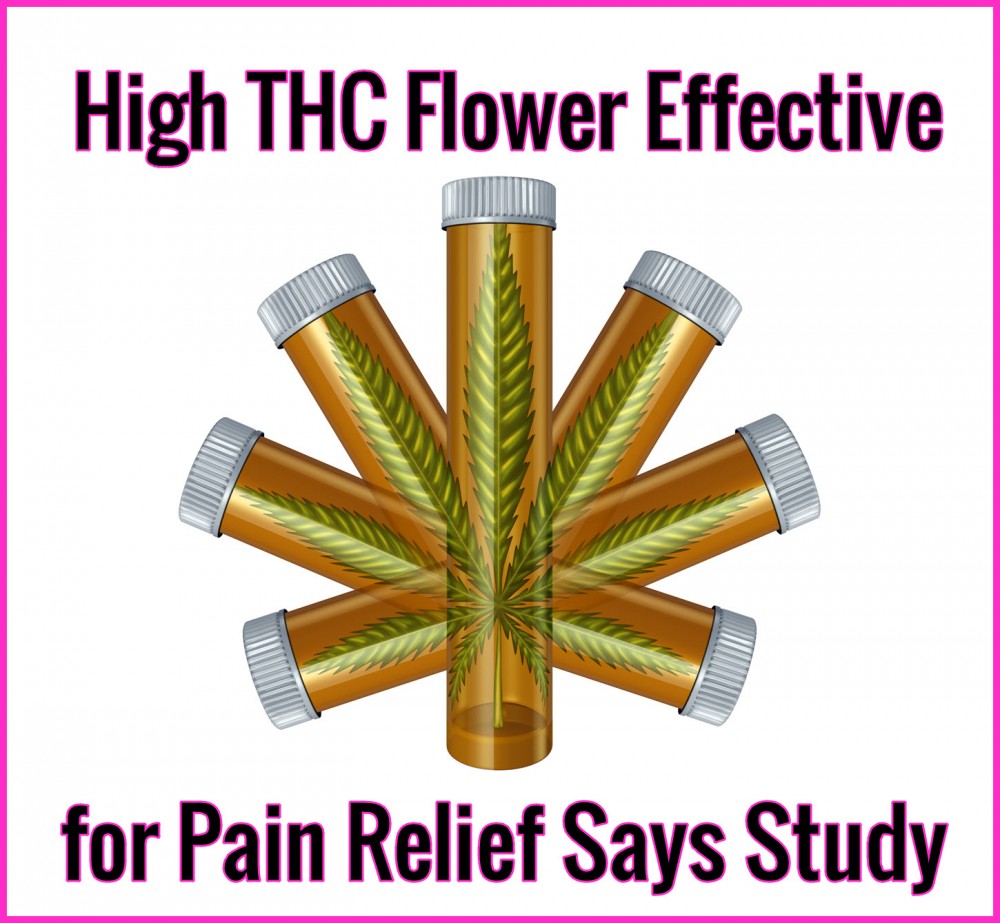 With all the different forms of cannabis in varying concentrations of cannabinoids easily available today, one can easily say that it's a good time to be alive.
This is especially true if you have a condition that can be cured by cannabis.
It can be overwhelming to decide what form of pot you're going to medicate with. But a new study shows promise that high THC flower may just be what people with pain need.
Researchers from the University of New Mexico revealed that the most significant pain response was from subjects who were given whole dried cannabis flower with high concentrations of THC. On the other hand, cannabidiol or CBD, which has been taking much of the limelight in the medical industry the past few years, showed to have done little when it came to mitigating pain.
The study, entitled: The Effectiveness of Self-Directed Medical Cannabis Treatment for Pain, involved studying the biggest database of real-time data on the effects of both common and widely available cannabis products in America. The researchers also found that the average cannabis user sees a three-point decrease in pain suffering using a 10 point scale after consuming cannabis immediately.
Given that the opioid crisis is still a serious health problem ravaging the country, more and more scientists are supporting the use of cannabis as an effective and safe alternative to opioids, considering that the plant has been proven to treat different types of pain caused by varying health problems – and no side effects.
"Cannabis likely has numerous constituents that possess analgesic properties beyond THC, including terpenes and flavonoids, which likely act synergistically for people that use whole dried cannabis flower," explains one of the study's lead authors, Jacob Miguel Vigil.
"Our results confirm that cannabis use is a relatively safe and effective medication for alleviating pain, and that is the most important message to learn from our results," he says. "It can only benefit the public for people to be able to responsible weigh the true risks and benefits of their pain medication choices, and when given this opportunity, I've seen numerous chronic pain patients substitute away from opioid use, among many other classes of medications, in favor of medical cannabis," Vigil adds.
"Our country has been flooded with an over-prescription of opioid medications, which then often leads to non-prescription opioid and heroin use for many people. This man-made disaster is killing our families and friends, regardless of socio-economic status, skin tone, and other superficial human differences," adds Vigil.

"Perhaps the most common surprising result is just how widespread relief was with symptom relief reported in about 95% of cannabis administration session and across a wide variety of different types of pain," says Xiaoxue Li, study lead author.
How Research Can Help
According to Sarah Stith, co-author of the study: "Cannabis offers the average patient an effective alternative to using opioids for general use in the treatment of pain with very minimal negative side effects for most people."
One does not need to be in a life-threatening condition to experience the therapeutic effects of cannabis. But rescheduling cannabis will certainly open the doors to more research that can save the lives of millions of people.
"Even just rescheduling cannabis just from Schedule I to Schedule II, i.e., classifying it with fentanyl, oxycodone, and cocaine rather than heroin and ecstasy, could dramatically improve our ability to conduct research and only would require that the DEA recognizes that accepted medical uses for cannabis exist, as clearly evidenced by our results and the flourishing medical cannabis programs in the majority of US states," Stith adds.
The paper's authors also acknowledge the fact that cannabis works in different mechanisms to alleviate pain, particularly its anti-inflammatory properties and its ability to activate receptors in the brain that have been co-localzied with opioid receptors.
"Cannabis with high THC also causes mood elevation and adjusts attentional demands, likely distracting patients from the aversive sensations that people refer to as 'pain'," explains Vigil.
"When compared to the negative health risks associated with opioid use, which currently takes the lives of over 115 Americans a day, cannabis may be an obvious value to patients. Chronic opioid use is associated with poorer quality of life, social isolation, lower immune functioning and early morbidity. In contrast, my own ongoing research increasingly suggests that cannabis use is associated with a reversal of each of these potential outcomes," says Vigil.
THC FOR PAIN RELIEF, YOU BET, READ MORE...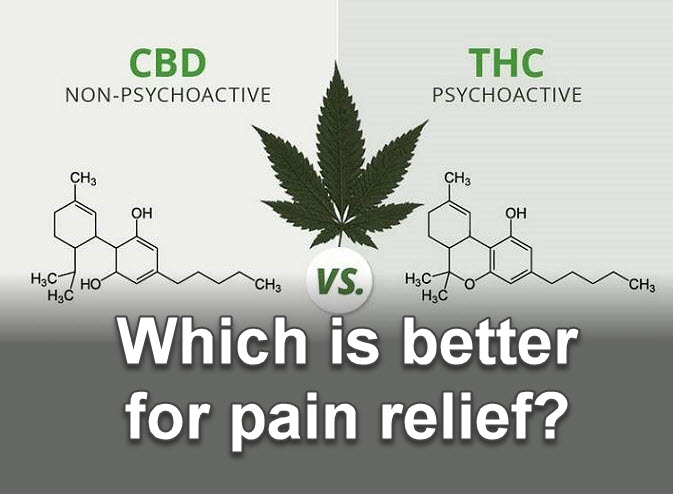 CBD OR THC, WHICH IS BETTER FOR PAIN RELIEF?
OR..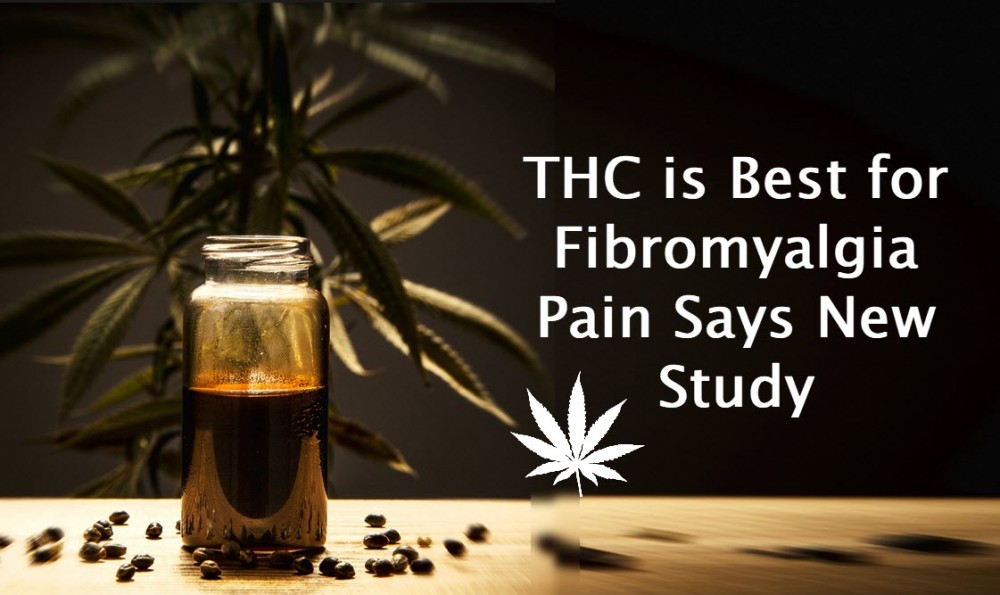 THC FOR PAIN RELIEF FOR FIBROMYALGIA, CLICK HERE.
OR..