ABC News Tries To Vilify The Medical Marijuana Patient and Gets an Epic Fail.
Epic Fail for ABC News Trying To Show The Medical Marijuana Industry As Shady
In case you missed it, ABC news and their undercover team tried to show how shady the medical marijuana industry, especially for minors. The team from ABC set up a hidden camera and hired paid actors who look young to try and stand outside of a dispensary and get people to buy them marijuana.
This is a very familiar scene around the USA and liquor stores as minors need someone 21 years or older to buy them alcohol. The scenario goes something like this, a group of girls will approach a guy or women and ask them to buy them alcohol and offer to pay them money for it. If someone says no, they wait for the next person and the next person. It does not take a rocket scientist to figure out guys are the best mark for a group of post 18 year old girls but not yet 21 year old girls.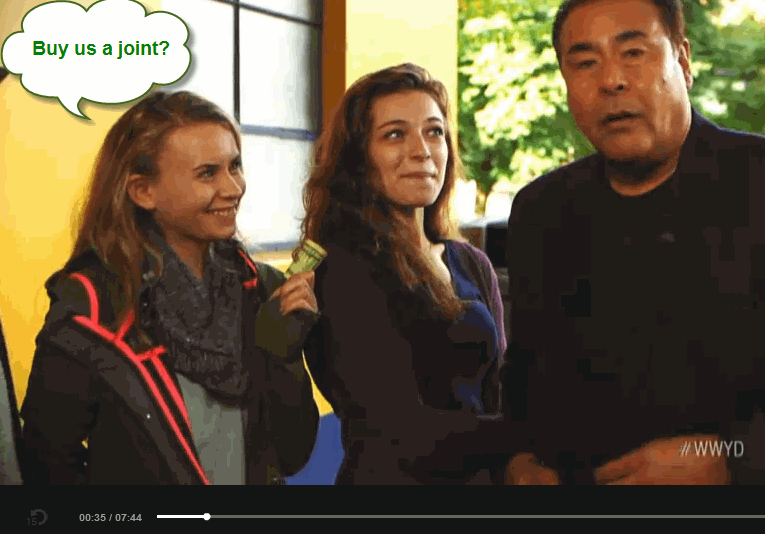 ABC news set up the same scenario outside of a dispensary in Oregon to see if they could get people to buy unlicensed girls or guys (who look young as well) marijuana.
How did it turn out?
An epic fail for ABC and the fear mongering around "if we made weed legal, thousands of kids will get their hands on it."
Almost a perfect score of "No" was given to the girls and then the set of guy/boy actors as well. After hours and hours of trying they finally get a "stoner" to agree to buy them a joint. One joint. And they offer him an extra $20 for doing it. Once the camera asks him why he did it he said everyone needs to mellow out and I have been in their shoes before and needed help.
I give the medical marijuana industry and it's patients an A+ on being responsible even when you "think no one is watching".
Go and try that experiment outside of a liquor store down the street from the dispensary, same actors, same offer. I will bet you a big fatty that the responsible liquor drinkers don't do nearly as well.
PS - Had no idea the Silence of the Lambs guy settled in Oregon.
To watch the full feature on the ABC NEWS site, click here.
HOW DISPENSARIES BLOCK KIDS FROM CANNABIS, CLICK HERE.
OR..
STONER POKEMON GO LEAKED ONLINE (EXCLUSIVE) - CLICK HERE TO SEE
OR...
DUNKIN DONUTS JUMPS THE SHARK ON LEGAL WEED, CLICK HERE TO SEE..
OR...
MARIJUANA BENGAY SPORTS CREAM, CLICK HERE TO READ...