6 Signs That Cannabis Is Now Mainstream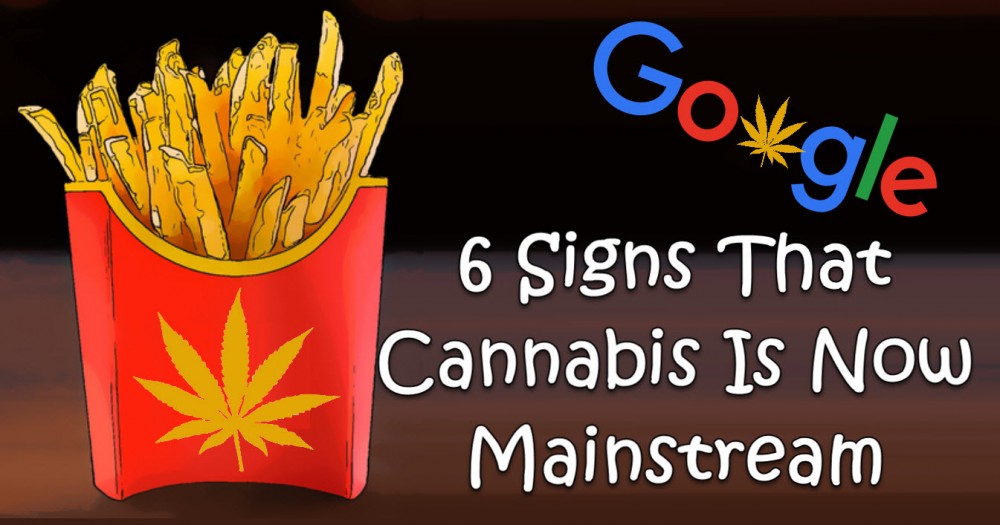 Back in the 70's and 80's, cannabis was once nothing more than an aspect of counterculture. It was only popular among hippies and rebels, yet pot has managed to slowly come up from the underground.
Today, cannabis use no longer caters to the hippies. Marijuana marketing is now so vast that entire brands and product lines have been designed to appeal to women, seniors, men, the high-end market, and everything in between. Once illicit, once only sourced from the black market, now legal in a majority of US states, yet remains a federally illegal substance: no matter which way you choose to look at it, cannabis is now mainstream.
Here are x signs that pot is mainstream:
2 In 3 American Adults Already Support The Legalization of Cannabis
The latest Gallup poll, whose results were revealed last October 2018, continues to show increasing support from American adults when it comes to marijuana legalization. The results from Gallup's polls consistently break records.
In 1969, this was the year that Gallup asked Americans about their opinions on pot for the very first time. Their results – with only 12% supportive of legalizing cannabis – cemented the fact that marijuana was still an unpopular drug of choice. However, since the year 2000, data revealed that there has been a sharp upward trend and 2013 marked the first year that a majority of Americans voiced support for pot. This was also one year after Washington and Colorado legalized adult-use regulations.
Pot Has Hit High-End Shops
Early this month, Barneys New York, a famous luxury retailer, announced that they will soon be opening their very own high-end head shop.
Called The High End, the shop will be located in the Barneys Beverly Hills Branch though they intend to expand to other destinations later on. They will be offering an exclusive array of lifestyle and consumer goods including vintage cannabis accessories, as well as rolling papers, beauty products, and many more. It will be unlike any other head shop you've ever been to before, that's for sure.
The fact that such a reputable retailer such as Barneys would dip their toes into the cannabis industry is a sure sign that there is indeed a demand for more luxurious cannabis products out there, not just in terms of pot but infused beauty products and chic accessories that you won't find in your neighborhood dispensary. It's clear that cannabis as a lifestyle is already mainstream.
Celebrities Speak Up Or Get In Business
Many celebrities have spoken up about how cannabis has helped them with their own debilitating conditions. Others are open about their love for the plant, so much so that they even put up their own cannabis businesses to help other people, too.
Some of these include Snoop Dogg, perhaps the one celebrity most famous for his long-time love for ganja. He's dabbled in a few cannabis businesses here and there, including the well-known marijuana news website Merry Jane.
Oscar-winning actress Whoopi Goldberg has launched a line of cannabis products formulated to help women address menstrual pains. Melissa Etheridge, Sir Richard Branson, Willie Nelson, and Rose McGowan are others who have been vocal about the benefits of pot and legalization.
Weed Weddings Are A Thing
Integrating cannabis into weddings is now becoming increasingly popular for couples who love pot. You are no longer limited to just booze fore entertaining your guests these days. Besides, weddings are more fun when everyone's high!
Specializing in cannabis weddings has also developed into an industry niche, with many organizers dedicating their entire businesses to this. Weed weddings has proven to be a lucrative niche particularly in states where cannabis laws are already in place. The Cannabis Wedding Expo is a massive industry-wide event that takes place each year, too!
Cannabis Investments Can Bring Huge Money
If you know how to play the stock market, you can earn a piece of the pot pie by investing in a cannabis business. The fact that cannabis stocks are HOT, and they have been for a few years now, is a sure sign that cannabis is mainstream. Cannabis is the fastest growing industry in the entire country – perhaps the world. For investors, this means you get much more bang for your buck!
Cannabis Is Legalized In Asian Countries
In the world of cannabis, Asia is notorious for having the harshest drug penalty laws of all time. This includes cannabis.
Yet last year saw Thailand and South Korea legalizing the medicinal use of cannabis. And while we won't see Asian countries legalizing adult-use pot any time soon just yet, the fact that they have acknowledged its therapeutic properties and loosened their stance on it is huge.
OTHER STORIES YOU MAY ENJOY...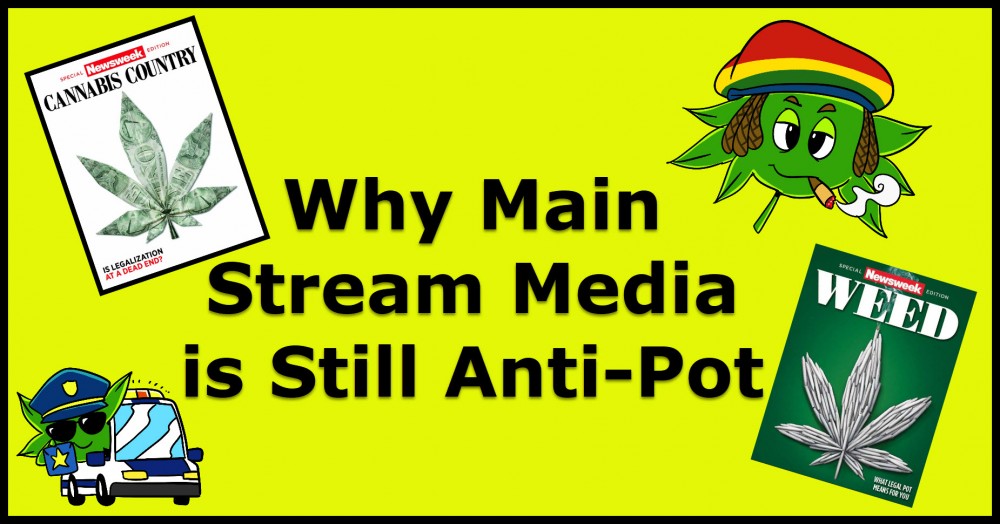 WHY IS MAINSTREAM MEADIA ANTI-CANNABIS? CLICK HERE.
OR..