6 Ideas For Enjoying 4/20 This Year… Like An Adult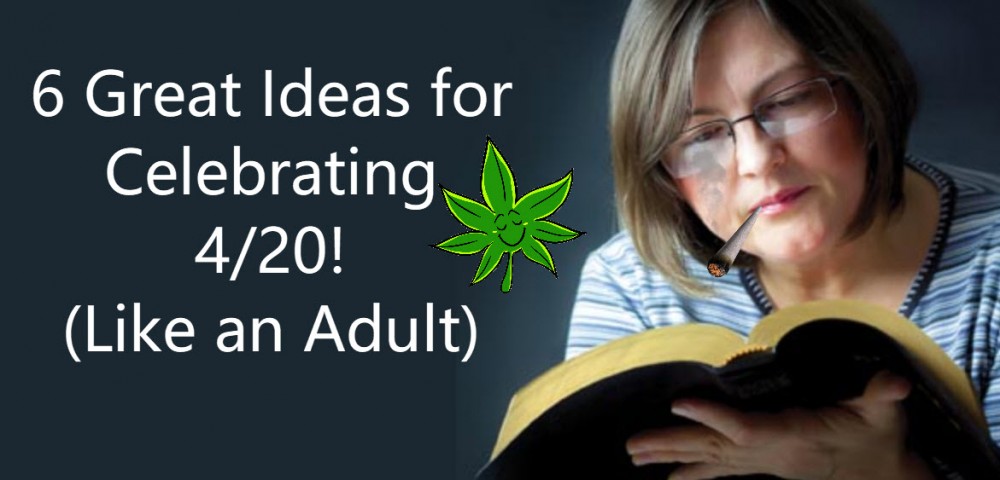 4/20 week is upon us, perhaps the most important stoner holiday of the entire year. This day plays an important role in cannabis culture, but there's so much more you can do to celebrate it than just doing the same old thing: getting high with your friends while watching stoner flicks or attending a music festival. Our 4/20 events and schedule page is updated daily, so click here to see the latest events in your area, click here.
Whether you're new to cannabis or are a veteran at this awesome form of recreation, we've got a few suggestions on how to spice up your 4/20 holiday this year:
Light up at a crazy beautiful spot. The Grand Canyon? Lake Tahoe? Yellowstone National Park? Whatever's most accessible to you, go get high there. If there's one thing that could make these places feel even more transcendent, that's weed. Just always keep in mind that safety comes first, so don't dangle your glass bong on top of a cliff!
Go to an amusement park. Disneyland might be the Happiest Place On Earth, so why not appreciate that and take it one notch higher by lighting up an entire bowl before going to the park? I mean, have you really lived if you haven't thought you were going to die from an insane rollercoaster at Six Flags?
Start your day with a gram dab. Dabbing just 1/5 of a gram is perfect because not only does 1/5 make sense proportionally to 4/20 but a 4 gram dab is far too much and you might regret it. However, 1/5 of a gram is doable for just about anyone, and it can create a memorable high for 4/20. This is ideal especially if it's your first time to dab on this special holiday!
Try a new strain of pot. Head over to your favorite dispensary and ask about the newest trains. Heck, why not try 5 new strains? Get some pre-rolls, get a few g's. What's important is that you're trying something different.
Take an art class. Check out the community events in your area and look for a fun adult painting class. Puff, puff, and paint your high to another level. Not only is painting while you're high a whole lot of fun, but you might just discover your inner artist! It's extremely therapeutic and cathartic too!
Get a friend to try cannabis for the first time. Don't be a dick about it, though. If you know someone who's always been wanting to get stoned but never has, 4/20 is the perfect day to baptize them. Take them under your wing and be there for them if they feel like they're getting paranoid or have smoked too much.
Keep In Mind: Celebrating 4/20 Like An Adult And Not A Stoner Stereotype
If you're reading this and it's been years since you've smoked from a gravity bong, then you're one of us: adults. There are many appropriate ways to enjoy 4/20 instead of coming out like a newbie, or making common stoner mistakes.
Here are some things to keep in mind to celebrate 4/20 like an adult:
Buy your stash before 4/20: Anticipate long lines in stores just like it's the holidays, so make sure to buy days before. You don't want to waste all your 4/20 just lining up for a special.
Take the time to support legalization: Check what's going on in your state or local community, and see what you can do to help legalize cannabis. Talk to your friends and send an email to Congressman.
Don't go crazy dabbing: We all know that dabbing is the newest trend in cannabis, but don't be a statistics and become one of those people who got way too high that 4/20 was no longer pleasurable. Even worse, dabbing too much that you no longer remembered WTF happened. Don't take too many edibles either!
Be respectful of people who prefer not to toke up. Sure, most of the United States is now down with getting high, but there are still a lot of people who don't want to. Leave them be, and don't make them feel bad for missing out.
Have a designated driver. Don't be stupid and drive while you're high. There's always Lyft or Uber, too!
Check the calendar of 4/20 events, updated daily, click here!

READ ABOUT THE HISTORY OF 4/20, CHECK THESE OUT...
WHAT DOES 420 MEAN, HOW DID IT START, CLICK HERE.
OR.
420 CHECKLIST FOR A GREAT TIME IN APRIL, CLICK HERE.
OR..​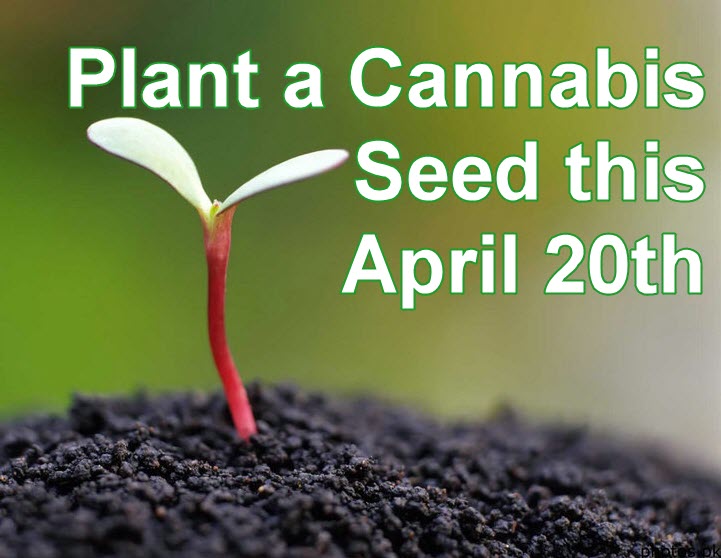 WHY YOU SHOULD PLANT A CANNABIS SEED ON 4/20, CLICK HERE.
OR..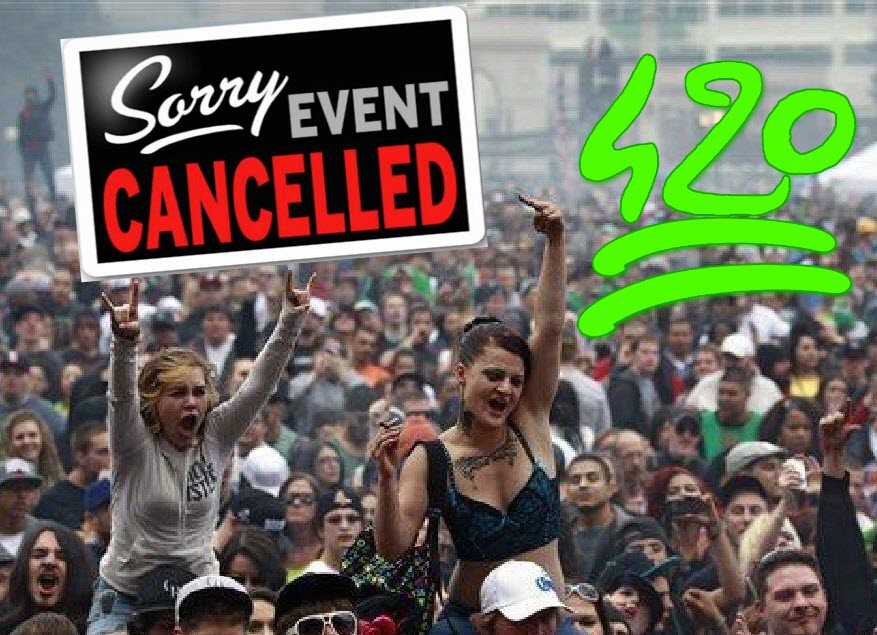 WILL 4/20 BE CANCELLED DUE TO COVID-19? CLICK HERE.
OR..