Famous Canadian Cannabis Strains You Need To Try Now
Canada is great for many reasons, and one of them is because they produce some of the best cannabis in North America.
There's no doubt that the Great White North creates world-class cannabis products. In fact, one of your favorite strains is probably Canadian in origin.

Here's a list of cannabis strains with roots in Canada. If you've never tried these yet, now's a good time – these strains are proof that the best cannabis strains aren't limited to the USA or Europe:
Manitoba Poison: This hybrid comes from Manitoba, a province found in Canada's longitudinal center. A 50/50 hybrid, Manitoba Poison is known to deliver a strong indica buzz that hits pretty fast, making it ideal for insomniacs and those suffering from stress. Interestingly, Manitoba Poison has its roots in African landraces although it has been bred by the Great White North Seed Company.
Romulan: A recreational and medical favorite of many in and outside of Canada, Romulan has its roots in British Columbia. Named after the alien race in Star Trek, this strain is an indica-dominant strain originally which has spawned numerous hybrids over time. Despite the many phenotypes available, Romulan is renowned for its intoxicating and sedative properties that make it desirable for patients suffering from nerve damage and muscle spasms.
Island Sweet Skunk: Bred by the Federation Seeds Company of Canada, Island Sweet Skunk is a fruity, tropical-flavored sativa that gives off a wildly energetic buzz. Sometimes known as Sweet Island Skunk, this strain has produced some phenotypes with a higher CBD content to cater to patients with muscle spasms, anxiety, and inflammation. It's also a favorite strain of many Canadian growers who enjoy cultivating this consistently skunky, spicy strain with a grapefruit taste.
BC Sweet Tooth: As delightful as your favorite dessert, Sweet Tooth is a strain developed by BC Bud Depot in British Columbia. This indica-dominant hybrid is loved for its candy-like taste, but growers also benefit from its quick flowering time. BC Sweet Tooth is the result of crossing Sweet Tooth with earlier versions of BC Sweet Tooth, resulting in ultra sugary treats that deliver a potent high. BC Sweet Tooth is a delicious way to treat insomnia, stress, depression, pain, and nausea.
DJ Short Blueberry: A phenotype of Blueberry created by DJ Short, this strain is one of BC's most popular cannabis varieties. It does have the taste of blueberries, but that's not all that's great about this strain. DJ Short Blueberry is a highly sought after strain; an indica whose lovely sedative effects are desired by many in and out of Canada. DJ Short created this strain by using genetics obtained from his travels around Southeast Asia and Central America, where he collected potent landrace strains that he used to create many legendary cannabis varieties, including DJ Short Blueberry. This one delivers robust relaxation, an uplifted feeling, and can be used to treat insomnia as well.
M 39: This strain has been voted as one of the top 10 Canadian strains of all time by High Times. It's considered a staple strain for Canadian growers throughout the country, and is a popular cannabis strain throughout Canada. M 39 is a robust indica with earthy aromas, combined with a wood and lemon flavor.
Lowryder; This short and stocky sativa thrives in the cold climates of Canada, surviving harsh temperatures much better than most other cannabis varieties. Lowryder has a sweet, pungent aroma that hits with an uplifting and stimulating sensation to the mind and body. The small size of the plant is due to its crossing with a cannabis ruderalis with Northern Lights #2, then crossed again with William's Wonder. If it's your first time to try this strain, be wary that it may take longer than usual to hit but it's more powerful than you think.
Chemo: This legendary cannabis strain's history dates back to the 1970's in Canada. Rumors say that it was developed in UBC to counteract the effects of chemotherapy, particularly nausea, pain, appetite loss, and insomnia. Also known as UBC Chemo, after the university it was developed in, this strain's vigorous genetics still make it a favorite of chemotherapy patients thanks to its effective therapeutic benefits and tasty flavors.
What's your favorite strain from Canada? Share with us in the comments below!
The Most Famous Canadian Marijuana Strains of All Time from CannabisNet on Vimeo.
OTHER STORIES YOU MAY ENJOY...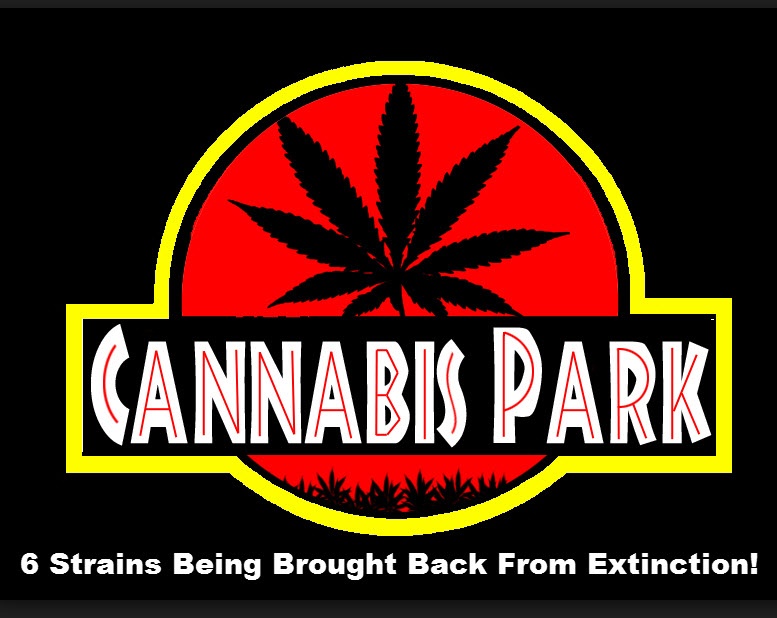 CANNABIS STRAINS COMING BACK FROM THE DEAD, CLICK HERE.
OR...