5 Cannabis Trends To Watch Out For in 2019
2018 was a huge year for the cannabis industry, with several incredible and surprising milestone moments especially in legalization. Cannabis is no longer something that's associated with hippies. It's legitimate business, and business is booming. Everyone, including our grandparents, can now benefit from the plant.
Continuing from the highlights of 2018, here are the trends and predictions we're most like to see change the market:
CBD Use Spreads Like Wildfire
Cannabidiol (CBD), a non-psychoactive yet highly medicinal compound in the cannabis plant, is being infused into virtually everything these days. From creams and tinctures to capsules and pet medicine. It's touted as the new miracle drug; an essential component of everyone's medical cabinet. But compared to other fad herbal drugs, CBD's medicinal prowess is actually well-documented, researched, and proven through countless anecdotal cases.
The passage of the 2018 Farm Bill will help propel CBD use and ensure that more people access it than ever before. This refers to hemp-derived CBD only, which contains just 0.3% THC. The bill removed hemp from the Schedule 1 category of substances, with the Department of Agriculture taking over CBD regulation. In doing so, CBD will be lucrative business as well, resulting in more demand but helping to address the stigma involved in using CBD products.
Cannabis Beverages
It's no secret that Big Alcohol already has one foot in the cannabis industry's door. According to data from BDS Analytics, 52% of 2018 3rd quarter sales of hemp-based CBD products in both the United States and Canada were dominated by the ingestible category, including beverages. BC investment bank Cannaccord Genuity reports that cannabis-infused drinks could yield a cool $600 million in 2022.
Beverage giants that have already made investments in cannabis include Constellation Brands and Anheuser-Busch. Infused beverages are going to be something new that we can potentially look forward to in 2019, boozy or not. Alcohol companies have the advantage of knowing precisely how to navigate federal and state regulations, and while many of them found it too risky to join the cannabis industry, the passage of the farm bill has made all that much easier. It's also easy to say that the response for cannabis infused alcohol will be well-received, especially considering that alcohol consumption has dropped while cannabis use continues to increase.
Craft Cannabis Gains Traction In Canada
Currently, the cannabis industry in Canada is controlled by a few big players. However, this year we may see more artisanal and craft cannabis producers successfully carving out a segment of the market for them. Development of genetics and strains can make the craft cannabis market pretty lucrative, especially if they are able to tailor it to a certain consumer preference or use.
That is, if Canada is effectively able to solve their supply woes in time.
Improved Banking And Financial Services
Senators Elizabeth Warren and Cory Gardner crafted the STATES Act (Strengthening the Tenth Amendment Through Entrusting States), which would keep the federal government's nose out of meddling with cannabis-legal states. Although the act wouldn't legalize cannabis throughout the country, it's significant because once passed it would help cannabis businesses better access banking solutions. Once the threats of a federal crackdown are eliminated, this would result in an improved influx of investor capital which would further spur innovation and growth in the market. Additionally, the STATES Act addresses two of the biggest hurdles faced by the industry: financial services as well as taxes.
Asia Opens Doors To Cannabis Use
One of the most surprising milestones of 2018 were Asian countries adopting medical marijuana measures. Once thought of as the most dangerous place to get caught in possession or distribution of cannabis due to harsh drug penalties, many Asian countries last year opened up MMJ markets such as Thailand and South Korea. It is highly unlikely that we will see them legalize recreational cannabis any time soon, but patients in Asian countries that have legalized cannabis are still going to have to obtain their medicine on a case by case basis.
Nevertheless, Thailand and South Korea wield serious influence over the laws in the region, and it wouldn't be surprising to see other countries in the region adopt more cannabis-friendly laws this year. One of those in the running are Malaysia, and the Philippines could be next.
China, which produces around half of the cannabis in the world, is home to also half of the global cannabis patents. This is significant as China may help speed up the development of cannabis-based pharmaceutical medications that the West can benefit from. Entrepreneurs and investors are paying attention to China as well, and as cannabis use spreads worldwide, China will undoubtedly be one of the leaders.
The Hottest Marijuana Trends in 2019 from CannabisNet on Vimeo.
OTHER STORIES YOU MAY ENJOY...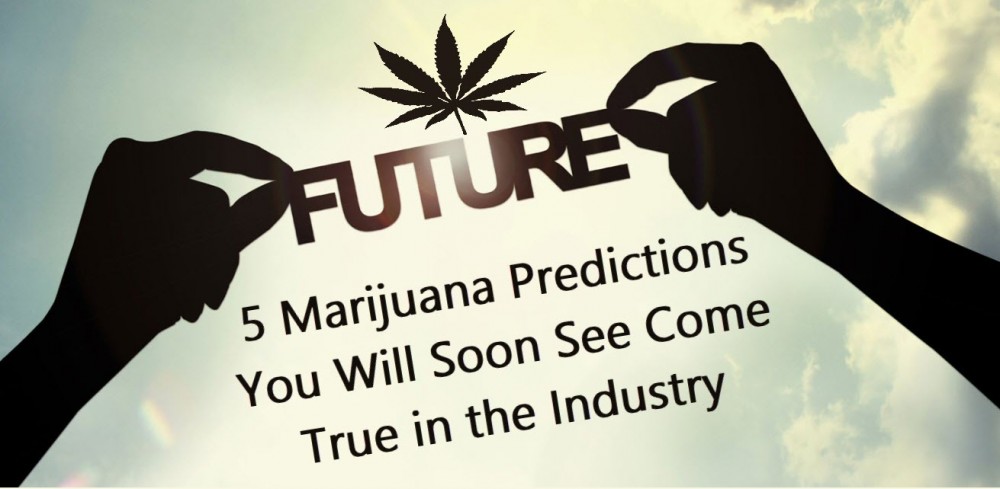 CANNABIS PREDICTIONS THAT YOU WILL SEE COME TRUE SOON, CLICK HERE.
OR..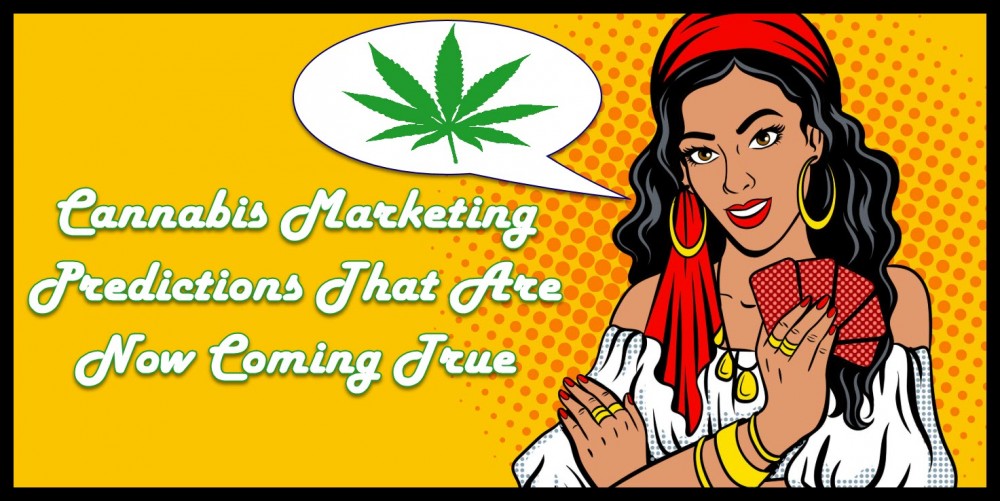 CANNABIS MARKETING PREDICTIONS, CLICK HERE.