3 Secrets to Making Awesome Marijuana Edibles
How to Make Great Edibles (3 Secret Tips) from CannabisNet on Vimeo.
Making edibles is not only a way to just making medicine, but also enjoyable and can be easy to do. If you follow my directions for making edibles you will have a more balanced medicating experience so that you can ensure that the dosage will be correct and consistent for you.
Looking through the notes I have collected during the writing phase of my book, from multiple sources including Health Canada, the dosing information has not really been studied. All information is "user dependant" meaning that it's very individualised. Trial and error is the key for figuring out your own dosing. Unlike pharmaceutical medications that use height, body weight, and tolerance levels of the patient are used to determine what dosage of a drug you will be given, cannabis has some different factors to figure out dosage.
First you must figure out the THC and CDB percentages, most medical users will be able to get this information from their licensed suppliers, as the cannabis must go to a lab to determine the strain strength. The average dosage for a new medical user is suggested to be about 5mg per dose. That being said, the dosage may be just right, or due to body and tolerance levels, different for everyone, you may need to increase the potency of your medicine.
My advice is to start low, pace your dosing, and do not over consume as greening out is not fun. As with individual specific dosing, not only is the amount of all the chemicals going to be different for everyone, but this also applies to strain type as well. ie: Atomic Northern Lights may give me a strong head high and mild relaxation effects, but on someone else, it may have almost no effect for the head and leave one couch locked.
Remember, you can always eat more, you can never eat less. If you do find that you are greening out, then sit in a quite place, and breath deeply, both in and out. Drink orange juice, as it has been proven to help bring you down, and the fastest way to get it out of your system is by urination.
There are calculators/calculations that you can make to determine the strength of the dosage in "mg" that you can get from the THC and/or CDB percentage. The average THC content of "street weed" is around the 10% mark. Average CDB content is low, around the 5% mark for good strains. To calculate for dosage at these numbers you take the percentage per gram and divide by 1000 to figure out the milligrams, so 10% THC would be 100mg/gram of bud. You need to remember that this percentage of THC in the flowers means 10% of the total weight of the bud is THC content. The other chemical components of the plant will be calculated in the same way
% in 1 gram ÷ 1000 (1000mg in 1g)= milligram dosage
10% THC ÷ 1000 = 100mg To get to a 5mg dosage you would have to divide the total by 5, so that would mean 100 ÷ 5 would equal 20 doses from and infusing with that same 1 gram of bud.
If you up the dosage to 10mg, then you would divide by 10, 100 ÷ 10 = 10 doses from the same infusion. I know it's a bit complicated to figure out the dosing at first, but as you keep doing the math, the easier it gets. Just like learning that there is 28 grams to the ounce, or 14 grams in a half, and 7 in a quarter… it does get easier.

3 Ways that you can make your medicine better!
Before you get baked, bake your bud.
Decarboxylation is the first key into making your medicine better. On a cookie sheet, place parchment paper on cookie sheet (wax paper will melt and cause your bud to lose some terpenes and will cover the bud in wax), evenly distribute your bud over paper. Set oven to 250ºF, once you get the oven to temp, put your bud in the oven and "bake" for 20-25 minutes. Let cool before grinding or using.
What this does is allows your bud to not only dry more, but it will help release all the good terpenes out of the actual plant material and helps the essential oils to come to the surface of the flower and in the oils are more CDBs and other medicinal compounds.
The higher the fat content, the better
It is the fats in the products that you use that help carry the non-water soluble THC and other chemicals into the body. I know that a lot of people are concerned about fat intake in individual diets, but using good fats are more essential. Use oils like Olive, Corn, Avocado, and Coconut as these are healthier choices.
If you need a butter infusion, use butter not margarine, butter is made of milk and has a higher fat content, but is better for your body, vice margarine which is made up of various oils, chemicals, and fillers.
For water based items, like teas and coffees, I recommend making an infused cream instead of cannabutter as some recipes suggest. It just tastes better, and making cannacream is the same process and amounts that you make budder with only using a cream, and yes; as low as 5% will carry a lot of medicine.
Don't just hit the sweets to medicate
Try using your base medical products in different ways of cooking, not just brownies, cookies, gummies, or candies. Use your budders, oils, tinctures in regular recipes, like pastas, sauces, spreads, and dips. Any recipe that calls for butter, oil, cream, peanut butter, Nutella, or any other base infused product.
Use healthier recipes for eating, you can still medicate and eat well at the same time. Not only will you feel better, but with the weight-loss properties of cannabis, this will also help you if you need weight control due to not being as active due to pain or mental conditions.
Tim Jacquard
About Me:
I was born and raised in Yarmouth, Nova Scotia, where I attended community college to study the culinary arts. After working in the food service industry, I joined the Army Reserve (84th Independent Field Battery) as an artilleryman and later Regular Force (2 Royal Canadian Horse Artillery.
It was my time in 2 RCHA that I was tasked to go to Bosnia in 2001, for 6 months on a tour. Following my return from Bosnia, I began my life-long struggle with chronic pain and PTSD, both of which occurred as a result of my military experiences. I was medically released from the Canadian Forces in 2005 to begin re-training to civilian life.
Medical marijuana entered my life when my pharmaceutical drugs failed to alleviate my chronic pains, depression, anxiety, and mood swings. I began my medical journey at first as a recreational user, then noticed the wonderful affects it had on my well being!
I then began to research extensively the effectiveness of Tetrahydrocannabinol (TCH) and Cannabidiol (CDB) for the treatment of my pain and PTSD, and I was personally amazed to discover the relief that these natural ingredients provided. I am now an advocate for the medical benefits of cannabis, and the healthier, smoke free ways of ingesting it.
Book Synopsis: Click Here To Buy.
Many people struggling with chronic medical conditions can attest to the ineffectiveness of pharmaceuticals and the unpleasant side effects that such drugs cause. In his cookbook Medical Edibles, culinary artist Tim Jacquard explores how marijuana (cannabis)—a well-known natural remedy that has been used for centuries in the treatment of pain and mood disorders—can be incorporated into your meals to provide the relief you've been seeking.
From turkey stuffing to "baked" mac and cheese, Medical Edibles is a fun, niche-filling cookbook that provides instructions on how to make various cannabis-infused delights, all without the lung damage caused by smoking. His recipes are clear and easy to follow, making this a core resource for both experienced and up-and-coming cannabis cooks.
Taking into mind those readers who are struggling with debilitating pain, Tim's recipes are always a quick clean up. With Medical Edibles, you will learn how to get creative with your medicine and enjoy the healing power of cannabis in new and diverse ways.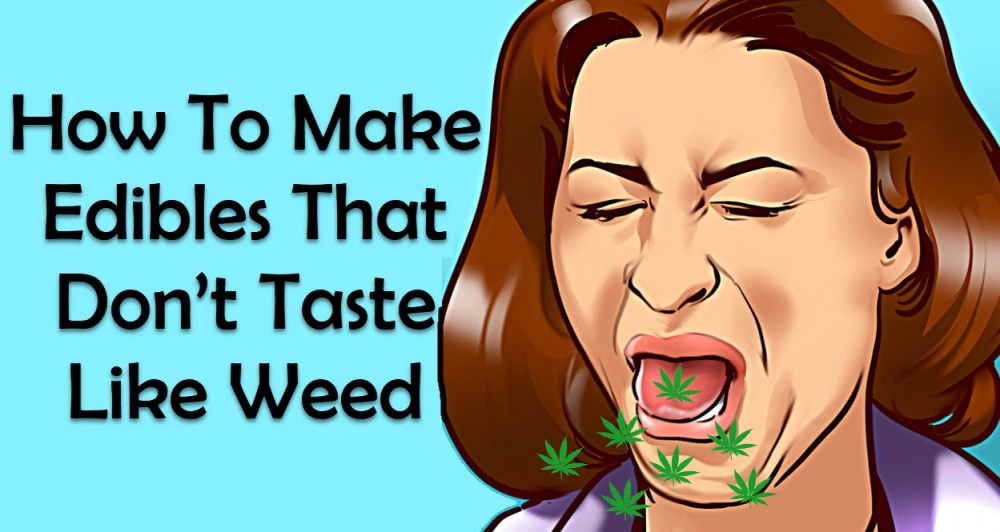 HOW TO MAKE EDIBLES THAT DON'T TASTE LIKE WEED, CLICK HERE.
OR...​
WHAT ARE THE PROBLEMS WITH EDIBLES RIGHT NOW, CLICK HERE TO READ...
OR...